Focused McGregor aims for UFC 194 glory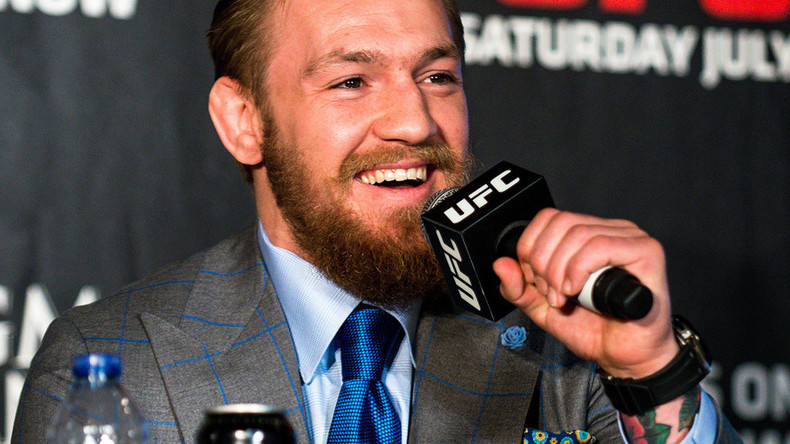 Ultimate Fighting Championship featherweight title holder Jose Aldo puts his status on the line this weekend against interim belt holder Conor McGregor, in the main bout of an eagerly anticipated UFC 194 event.
Aldo is the only undisputed featherweight champion in the history of UFC, but McGregor is likely to prove the toughest challenge of his career.
McGregor holds a massive four inch reach advantage and his striking skills are devastating, as he lands over five significant strikes per minute with nearly 45 percent accuracy.
Aldo has shown incredible defense throughout his career, but he did get hit repeatedly by strong shots in his last fight against Chad Mendes.
He also possesses good takedown skills, which could keep McGregor on his guard when he's throwing his kicks or trying to engage with combinations.
Aldo's best weapon has always been his Muay Thai kickboxing, giving him the power to alter the outcome of an entire fight based solely on the power of his leg kicks.
McGregor's southpaw style could cause Aldo problems and if he can force his opponent into make a mistake, like committing to his leg kicks early or stuffing a takedown attempt, the momentum of this fight could shift drastically.
The Irish fighter says the damage Aldo has suffered during previous fights could work in his favor, and with the Brazilian returning after a 14-month lay-off, McGregor could be poised to become the new champion.
Also on the card, Chris Weidman bids to make another successful defence of his middleweight title when he faces former Strikeforce champion Luke Rockhold.
Both fighters have looked better than ever in recent fights, with Weidman boasting good boxing skills while Rockhold works with some of the best wrestlers in the sport.
Rockhold's punching and kicking skills are also to feared, but if Weidman can put him down early he can continue to build that pressure and grind the top ranked challenger into the mat.
If Rockhold is able to counter, then Weidman's chin may be tested for the first time since joining the UFC and his reign as champion could be over.
One of the best fights on the main card will pit two of the best submission fighters ever to compete in the UFC against each other, as Gunnar Nelson faces Demian Maia.
Nelson is expected to try to keep his range to frustrate Maia. If the fight hits the ground expect some serious scrambles and exchanges, but it's unlikely either fighter will get the finish there unless an opponent is hurt before landing on the mat in the first place.
Nelson could make a real statement this weekend, and if he can show off some of the striking he's been doing alongside McGregor for the past few years, he's got a great chance to pick up the win on Saturday night.