Lokomotiv Moscow joins FC Rostov in canceling Turkey training camp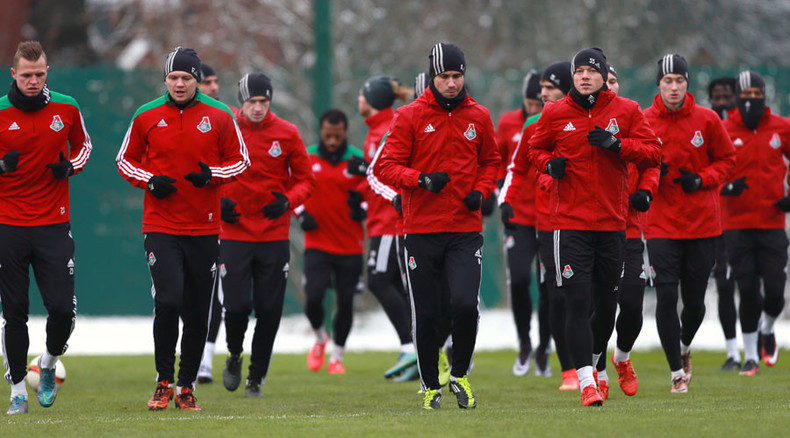 Russian Premier League club Lokomotiv Moscow have canceled their plans of a winter training camp in Turkey following the downing of a Russian warplane on Tuesday, with the political situation between the countries remaining tense.
Rostov, which sits second in the Russian top flight, announced on Wednesday that they will be canceling their trip to Turkey in January following the downing of a Russian warplane on Tuesday – and third place Lokomotiv have now followed suit.
"We have decided to follow the recommendations of the Russian Football Union, the Foreign Ministry and the Tourism Agency and cancel winter training sessions in Turkey for security reasons and in the wake of recent events in the region," a club statement said.
Both the Russian Football Union and sports ministry have urged Russian clubs to find alternative training bases during the winter break, with politician and member of the Russian Football Union's Executive Committee Igor Lebedev saying: "The Executive Committee has decided to recommend the Russian clubs not to spend their winter training camps in Turkey due to the political situation."
Turkey has been a popular choice for Russian clubs in years gone by due to its affordability, good pitch conditions and the chance of strong opponents for friendlies – but this trend looks set to change.
Russian clubs Ural, Ufa, Krasnodar, Kuban, Terek, Mordovia and Amkar have all also decided against training camps in Turkey following the incident, with Russian president Vladimir Putin recommending that his countrymen and women should not visit Turkey due to the ongoing security issues.
On Thursday, the Crimean Football Union offered to accommodate last minute bookings from Russian clubs for training camps.