New Zealand rugby legend Jonah Lomu dies suddenly at age 40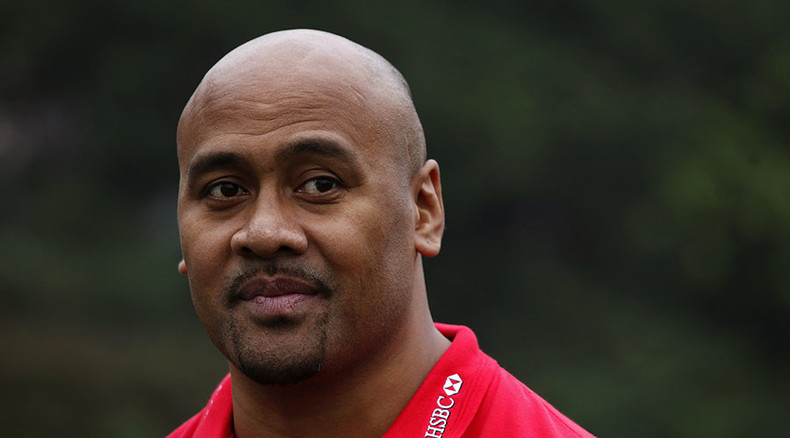 Jonah Lomu, the world's first truly global rugby superstar, died of a suspected cardiac arrest at his home in New Zealand on Wednesday morning, sending shock waves through the sport. He was 40.
The death of the legendary former All Blacks winger, who had a kidney transplant in 2004 and was undergoing dialysis, was confirmed by team doctor John Mayhew.
"On behalf of the Lomu family, I can confirm that Jonah Lomu died this morning, most probably about eight or nine this morning," Mayhew said.
NZR CEO Steve Tew: "We're all shocked and deeply saddened at the sudden death of Jonah Lomu....

— All Blacks (@AllBlacks) November 18, 2015
"The family are obviously devastated, as are friends and acquaintances."
Mayhew added: "The family have requested privacy at this stage, they are obviously going through a terrible time. It was totally unexpected. Jonah and his family arrived back from the United Kingdom last night and he suddenly died this morning."
Lomu has had high-profile health problems over the years since he retired from competitive sport. After receiving a kidney transplant in 2004, he has undergone dialysis treatment in recent years.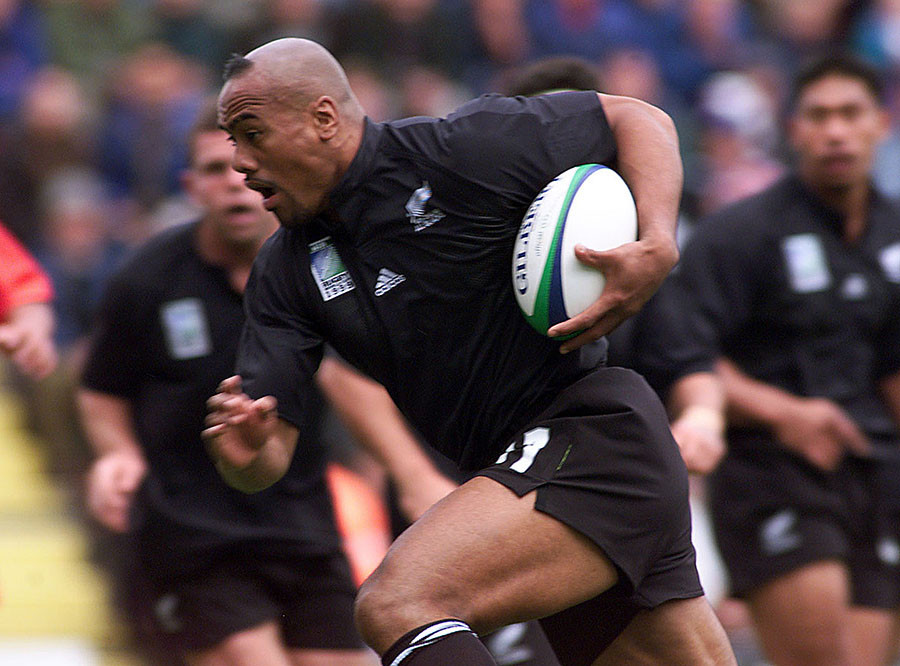 The lightning-fast star catapulted into the public eye at the 1995 World Cup in South Africa as a fresh-faced youngster, sensationally scoring seven tries in five matches, including four in the semi-final against a shell-shocked England.
Lomu's size and speed revolutionized the sport and played a significant role in bringing Rugby Nnion into the professional era.
A player of his physical capabilities had never been seen prior to his emergence, with England captain Will Carling famously praising the Kiwi star as a "freak" due to his impressive physique after New Zealand swept England aside in 1995.
Over 63 appearances for the All Blacks, the dynamic winger scored 37 tries and played his part in some truly memorable matches, including some epic battles against trans-Tasman rivals Australia.
Lomu represented the Auckland Blues, Waikato Chiefs and Wellington Hurricanes in Super Rugby, while also having brief stints in the European game with the Cardiff Blues and Marseille.
The sporting superstar had just arrived back in New Zealand this week after visiting the UK for this year's Rugby World Cup.
Tributes have come flooding in after the news of Lomu's death, with the likes of Sean Fitzpatrick, Billy Vunipola, Matt Dawson and Israel Dagg expressing their condolences via social media.
Watch Jonah Lomu's former school perform a Haka in his honour
Was in mexico yesterday and people were speaking about @JONAHTALILOMU .. You made rugby what it Is today Jonah... Love to you n the family

— Israel Akuhata Dagg (@izzy_dagg) November 18, 2015
THE greatest rugby player who globalised our game and inspired millions. I'll proudly say to my kids I knew and admired him. #JonahLomu ✌

— Matt Dawson (@matt9dawson) November 18, 2015