Rosberg beats champion Hamilton in Mexico Grand Prix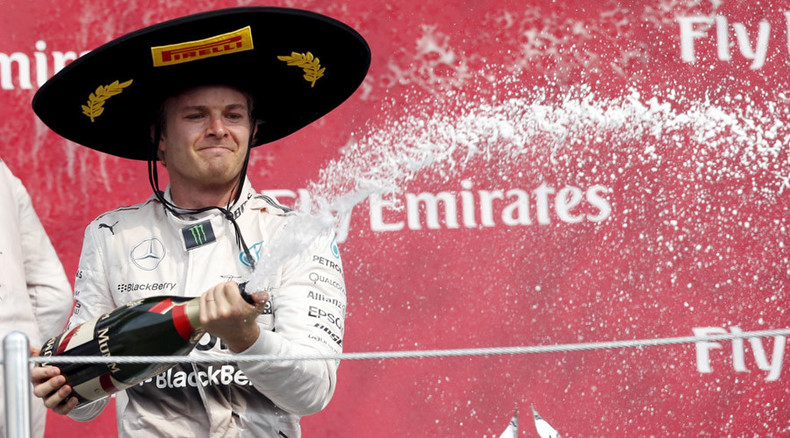 Mercedes' Nico Rosberg won Sunday's F1 Mexican Grand Prix after a brilliant drive saw him defeat teammate Lewis Hamilton by 1.9s. Valtteri Bottas was third for Williams, while Ferrari recorded their first double DNF in nearly a decade.
Nico Rosberg secured his first victory in more than four months as he beat Mercedes teammate Lewis Hamilton in the F1 Mexican Grand Prix.
The German was in control from the start, with the eventual winning margin of 1.9s flattering the new world champion.
Rosberg's fourth win of the season took him back into second in the championship ahead of Ferrari's Sebastian Vettel, who crashed out.
The race was something of a procession for more than half the distance, eventually livened up by a potential controversy at Mercedes, when Hamilton questioned a request to make a second pit stop. The team had planned to run a single stop strategy, fitting 'medium' tires for a long final stint after running the first third of the grand prix on 'softs'.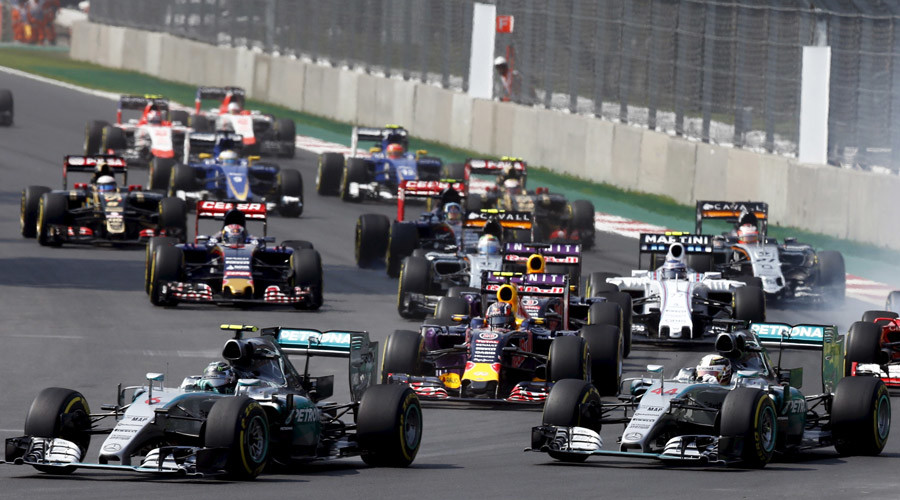 But with 25 laps remaining Mercedes called Rosberg in for a second stop and did the same for Hamilton one lap later.
After being advised it was for "safety reasons" because the first set of tires were "down to the canvas" Hamilton argued "the tires feel fine" before being told "this is an instruction."
On rejoining the race, he asked his engineer Peter Bonnington to check the tires and inform him of the result. Hamilton used his annoyance to close on Rosberg - only for the battle to be interrupted when Vettel crashed, bringing out the safety car.
Rosberg maintained his lead at the restart with 22 laps to go and comfortably held off his teammate to the end. It was Rosberg's first victory since the Austrian Grand Prix nine races ago and a welcome boost after the disappointment of seeing Hamilton clinch the title in the US a week ago.
"That was the best podium of my life," said Rosberg. "Thousands and thousands of people singing your name after winning on a great track - it's unbelievable! I had a good qualifying and was able to control the race from the front, responding each time Lewis came closer."
"It was tricky because there was really no grip on the rears - especially after the safety car, but in the end I felt comfortable. The performance this weekend is down to great teamwork with my engineers, as we found a great set-up for the special conditions here, so a big thank you to them."
Valtteri Bottas was third for Williams, with Red Bull's Daniil Kvyat and Daniel Ricciardo in fourth and fifth respectively. The second Williams of Felipe Massa completed the top six.