Unstoppable Royals stand on brink of World Series title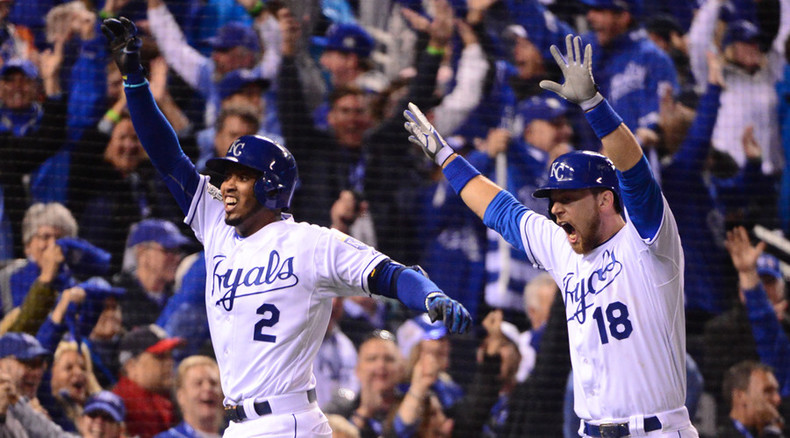 Kansas City Royals won Game 4 at Citi Field 5-3 to take a 3-1 lead in the World Series on Saturday. The New York Mets had won Game 3 and were 3-2 up in the eight innings of Game 4 when a key mistake gave Royals the advantage.
Win or lose, the Royals make for compelling viewing. Like all dominating sports teams, they are relentless in their pursuit of victory and ruthless in capitalizing on opposition mistakes.
When they lose, it's because the opposition has turned in a near-perfect performance. And when they win, it's a masterclass in grabbing match-winning opportunities and not letting go.
Case in point – Game 4 on Saturday. The Royals started off as if overawed by the boisterous New York crowd, falling behind to a 3-2 lead by end of the seventh inning. At this point the Mets were in full ascendancy, close to tying the Series 2-2.
With Game 5 also to be played at Citi Field, the fans could be forgiven for thinking the Royals could be beaten. But that's what the Royals have done all season – they never stop fighting, and they only need a single opening to charge through.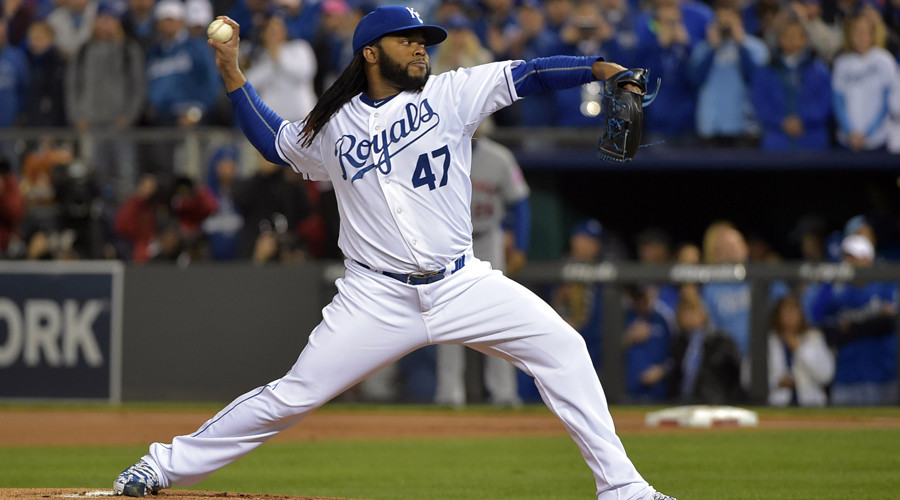 And it was a pretty significant opening, at a crucial juncture, that let them in.
In the eighth innings, Daniel Murphy let a soft grounder from Eric Hosmer roll under his glove for an E-4 and the tying run was scored from second base. The Royals followed with two run-scoring singles by Mike Moustakas and Salvador Perez and won the game 5-3.
"What they did tonight is what they've been doing the whole playoffs," Royals manager Ned Yost said.
"It's a group of guys that have the utmost confidence in themselves. I don't think at any point these guys thought that they were going to lose tonight," he said.
Five outs from pulling even in the World Series, the Mets instead find themselves in a 3-1 hole and face elimination on Sunday.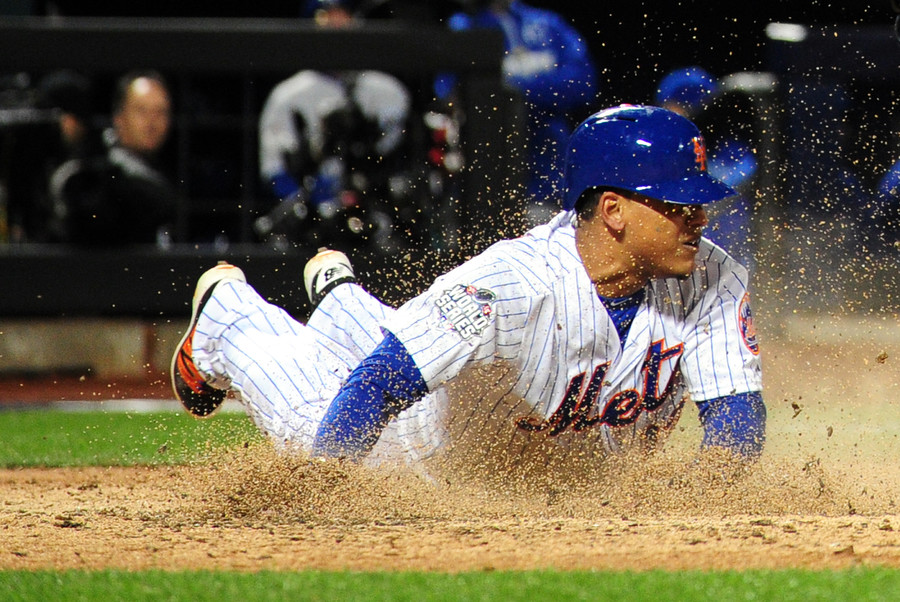 "In postseason, you can't give away outs. You've got to make outs. You can't give good teams opportunities to score extra runs, because they can do it," Mets manager Terry Collins said.
The Mets are at Citi Field for Game 5 but the home advantage seems to have eroded, plus they need three perfect games back to back whereas they've hardly managed one in four.
Historically, teams with a 3-1 lead go on to win the best-of-seven postseason series 85 percent of the time as per the Elias Sports Bureau (68-12). The last team to rally from such a deficit? The 1985 Royals.