Turkmenistan blocks access to YouTube, LJ – reports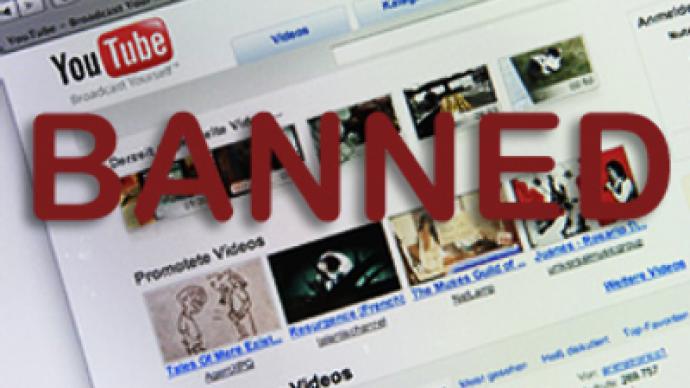 The only internet provider in Turkmenistan has reportedly blocked access to a number of popular websites, including YouTube and LiveJournal.
Over the past six months Turkmen internet users have already had problems visiting the popular online resources.
According to fergana.ru news website, in addition to websites not favored by the Turkmen government, the state internet provider Turkmentelecom also blocked some other internet channels.
As a result, many foreign companies working in the country cannot get access to their corporate networks. Local users, the website writes, have difficulties with logging onto their websites or e-mail services hosted outside Turkmenistan.
The news sources claim the move is yet another attempt by the authorities to limit public access to alternative information and exchange e-mail via secure networks provided by some servers. This way the government and special services want to prevent journalists from exchanging information meant for opposition or independent media.
RT did not manage to get neither official denial nor approval of the news. Turkmenistan authorities have not yet commented on the statement either.
The country's former leader, Saparmurat Niyazov, who developed a cult of personality in Turkmenistan, prohibited internet usage in the late nineties in addition to other bans.
After Niyazov died in 2006 and the new president Gurbanguly Berdymukhammedov came to power, the country saw some positive changes and reforms.
One of his election promises (albeit the only candidate running) was to grant Turkmen people access to the World Wide Web. A man of his word, Berdymukhammedov did sign a decree introducing internet into the country and said he would provide the country's regions with internet resources.
In 2008, ordinary Turkmen citizens finally got access to the internet provided by Turkmentelecom. Before then, only state officials and foreign diplomats were allowed to use it. But was the opening up a step towards introducing free media?
The internet is controlled by the state provider and the government. Many websites – especially opposition ones – are blocked, and the quality of connection for ordinary citizens is far from good, as has been reported by foreign media sources and some human rights organizations.
And with more bans and censorship rules being introduced, many people's hopes that Niyazov-esque restrictions would ease and reforms would begin, now – almost three years after he took office – are fading away.
In a report published in March 2009 by Reporters Without Borders – an organization that advocates freedom of the press – Turkmenistan was listed among "Internet Enemies" along with 11 other countries.

"All of these countries mark themselves out not just for their capacity to censor news and information online, but also for their almost systematic repression of internet users," the report reads.
Out of over five million Turkmen citizens, only 70,000 have access to the internet according to the report. The price for one hour's connection is 1.50 euro, which is quite high for the state with average monthly salary of 150 euro. "A customer going into a cybercafé for the first time has to produce a passport and enter personal information on the customers' list," the report says.
Uzbekistan became the second post-Soviet country named "Internet Enemy" in 2009.
The Committee to Protect Journalists, another organization promoting free media, named Turkmenistan one of the "Ten Worst Countries to be a Blogger in" – a list topped by Burma.
"When the country's first internet café opened in 2007, it was guarded by soldiers, connections were uneven, the hourly fee was prohibitively high, and authorities monitored or blocked access to certain sites," the report reads. "The Russian telecommunications company MTS, which entered the Turkmen market in 2005, started offering web access from mobile phones in June 2008, but service agreements require customers to avoid websites critical of the Turkmen government."
You can share this story on social media: