I'll follow the path set by Saparmurat Niyazov: New President of Turkmenistan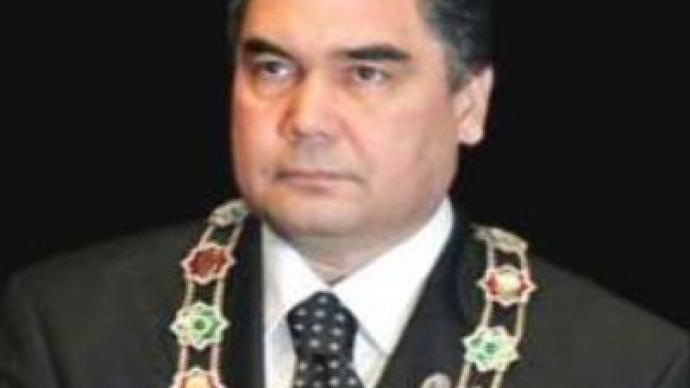 Gurbanguly Berdymukhamedov has been inaugurated as the new President of Turkmenistan. He has promised a range of reforms and said he would stick to the general line of Saparmurat Niyazov in his policy.
According to the official results announced by the Central Election Commission, Gurbanguly Berdymukhamedov received nearly 90% of votes. The ceremony was attended by Ukrainian, Afghan, Georgian Presidents, Russia's Prime Minister and officials from Iran and the US. Analysts say all these countries have important if not strategic interests in Turkmenistan.
"I'll follow the path set by the last President, Saparmurat Niyazov. In foreign policy, Turkmenistan will keep a neutral position. In the energy sector, the country will co-operate with other states, being in itself a reliable partner. Reforms in social areas and in medicine and the development of transport and industry will provide people with jobs and make the country more open and modern,"
said Mr Berdymukhamedov.Mr Berdymukhamedov intends to democratise the social policy, build new schools, and provide international standards in education. Moreover, an access to the Internet has been given to Turkmenistan, which has occurred for the first time since the republic's existence. Not surprisingly, the gas issue is one of the most pressing, since the country possesses the world's fourth-largest reserves of natural gas. In his speech, Gurbanguly Berdymukhamedov said the country will stick to all agreements on energy supplies reached by Saparmurat Niyazov. As for relationships with other countries, the new president said the general line of foreign policy of Mr Niyazov will be continued. People in Turkmenistan say they are glad that Gurbanguly Berdymukhamedov was elected. Although some of the Turkmen opposition leaders suggest that ordinary people might be just too scared to speak openly to the foreign media.
"We should not judge the people too hard. In the times of Saparmurat Niyazov everyone was too scared, because they knew they could have easily ended up in a jail or a mental institution. A fear could still be there for another couple of months,"
said Batyr Mukhamedov from the Turkmen opposition.
You can share this story on social media: