Leftist party seeks to lower age for administrative responsibility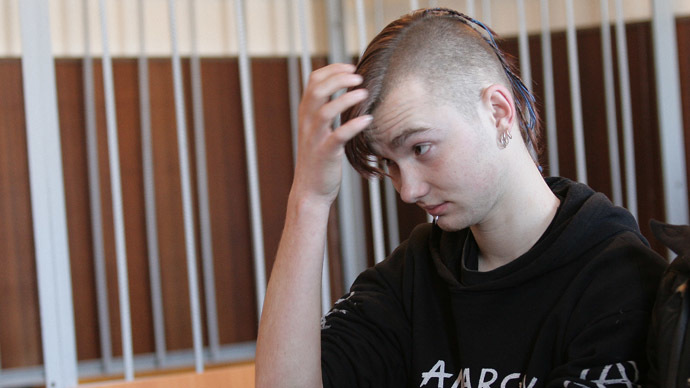 Russian law currently allows 14- and 15-year-old children to be held responsible for serious crimes, but not for lesser "administrative" offenses. MPs from the center-left Fair Russia party want to hold 14-year-olds liable for any crime, however.
Fair Russia MPs hold that the contradiction between Russia's criminal and administrative codes of law could be ended if administrative responsibility is also applied to children of 14 years or older. An explanatory letter accompanying the MPs' bill, with corresponding amendments, says that no grounds exist for the anomaly, which it says only adds to the growth of teenage crime.
The lawmakers also argue that lowering the age of responsibility can be justified by children's cruelty rising significantly over the past several years, while the legal measures combatting it remain the same.
Young people between the ages of 14 and 16 can account for their deeds and yet they often remain unpunished, one of the key sponsors of the draft, MP Oleg Mikheyev, told Izvestiya daily. This leads to a developing feeling of impunity, permissiveness and sometimes even invulnerability, he said.
As most teenagers lack legal knowledge they cannot fully understand the reasons that allow them to escape responsibility, Mikheyev said. As a result, quite often those who escaped administrative punishment because of their age often re-offend and become habitual criminals.
The bill's backers also pointed out that the anomaly does not exist in other countries. The union state of Belarus, for example, imposes administrative responsibility from the age of 14 and in countries that use the precedent legal system, criminal responsibility can apply to 10- or even 7-year olds, Mikheyev said.
The head of the State Duma Committee for Constitutional Law, Vladimir Pligin, said he did not rule out adopting the proposals, but said that first they should be subject to detailed legal scrutiny.
Olga Kostina, the head of the Russian Public Chamber's commission for interaction with law enforcement and the courts, also said she understood the logic of the move. She said, however, that to ensure success the legal changes must be combined with an effort to rehabilitate underage offenders.
The Fair Russia suggestion came shortly before the shooting on Monday at a Moscow school in which a senior grader killed two people – a teacher and a policeman, and briefly held hostage about 20 teenagers. The exact age of the attacker has not been officially confirmed, but as he went to the 11th grade he must be 15 or 16 years old.
The head of the populist LDPR party spoke about lowering the age of criminal responsibility almost immediately after the incident. "Criminal responsibility should be lowered from 18 or 16 years, this age is too high. Let us drop it to 13, 12, 10 years like they have abroad," Vladimir Zhirivovsky told the Rossiya-24 news channel.
You can share this story on social media: