Lawmakers call on oil and gas producers to ditch 'dirty, bloody dollar'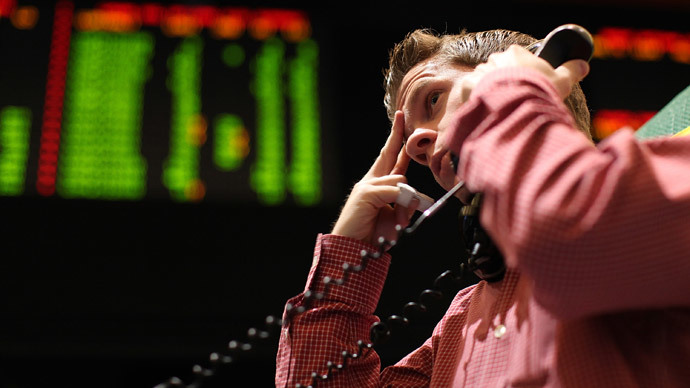 A group of Lower House MPs are urging Russian oil and gas producers and traders to stop using the US dollar. They say this means sharing profits with the USA, and making Russia vulnerable to western sanctions.
"The dollar is evil. It is a dirty green paper stained with blood of hundreds of thousands of civilian citizens of Japan, Serbia, Afghanistan, Iraq, Syria, Libya, Korea and Vietnam," one of the authors of the motion, Mikhail Degtyaryov of the conservative nationalist party LDPR said in an interview with Izvestia daily.
Degtyaryov also said that Russia already had a bilateral agreement with China allowing payment in national currencies and this proved that such step was possible.
"Our national industrial giants will not suffer any losses if they choose to make contracts in rubles or other alternative currencies. Russia will benefit from that. We should act paradoxically when we deal with the West. We will sell rubles to consumers of our oil and gas, and later we will exchange rubles for gold. If they don't like this – let them not do this and freeze to death. Before they adjust, and this will take them three of four years, we will collect tremendous quantities of gold. Russian companies will at last become nationally oriented and stop crediting the economy of the US that is openly hostile to Russia," the MP said.
Degtyaryov is known for drafting an official bill banning the US dollar in Russia. He told reporters that this document has been recalled from parliament and amended with a ban on the euro and promised to re-submit the new draft to the Lower House in the near future.
On Wednesday the head of leading state-owned bank VTB, Andrey Kostin, also urged Russia to start transitioning to ruble payments with all its trading partners, including China and Western Europe. Kostinalso said the switch should begin as soon as possible, and that exporting companies should lead the way in adopting the change. According to the banker the plan could help to lower the country's dependency on "the whims of US and EU authorities".
However, industry experts have warned against hasty moves saying that sometimes the transition to a different currency was simply impossible. The head of the Trade and Industry Chamber's committee for financial markets, Yakov Mirkin, said that at present the international practice was to calculate oil and gas prices in US dollars as the international reserve currency. "We cannot swim against the current. This is how the whole thing works. Maybe such a thing will be possible in 10 or 15 years, but not today," Mirkin noted.
Head of the PR department of the Russian state oil corporation Rosneft, Mikhail Leontyev, said that his company was bound by contract obligations and the fast switch to a different currency was simply impossible.
You can share this story on social media: