Russia may counter sanctions threat with foreign real estate ban for officials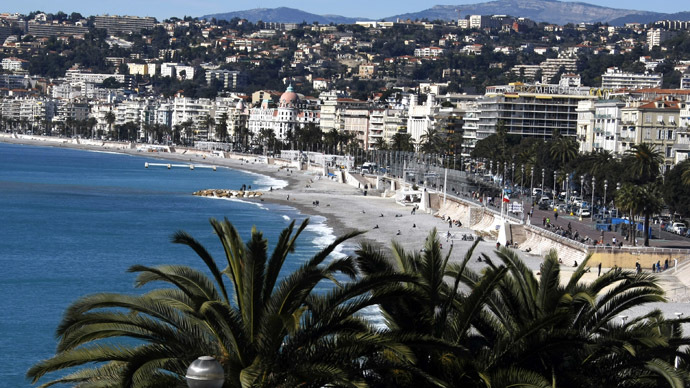 A ruling party MP is suggesting to fast track a bill banning leading Russian politicians owning foreign real estate, claiming such a move would make the country less vulnerable to outside pressure and threats of sanctions.
Yevgeniy Fyodorov of the United Russia parliamentary caucus has asked the Lower House Committee for Security and Countering Corruption to speed up work on an amendment to an earlier bill forbidding top level Russian officials, both elected and appointed, to hold foreign bank accounts and possess shares in foreign companies.
"The new amendment has been drafted in order to rule out the possibilities of them beingdirectly mentionedin foreign laws. The well-known Magnitsky Act puts it straight –Russian civil servants who do not satisfy the United States face sanctions in the form of property arrest. After this the US started talks and if these talks are successful the arrest is lifted. They are using real blackmail to promote their own interests inside our country," Fyodorov said in an interview with Izvestia daily.
The newspaper also quoted an unnamed source in the Russian presidential administration as saying that the authorities are now planning to expand the concept of "nationalization of elites" first introduced last year. "Any catch – and foreign real estate is a very strong catch – is a real threat to national security and can put pressure on the decision makers inside the country," the source said.
The official added that the new restrictions would also rule out risks to their reputation and the possibility of scandalous disclosures that put Russian civil servants in jeopardy.
However, one of the members of the anti-corruption committee, Communist Party MP Yevgeniy Dorovin holds that Russia has more urgent internal worries than a new property ban.
"What they take they will return. It is not wise to make decisions that could harm particular people on the basis of a momentary situation," Dorovin said.
In August last year Russian authorities introduced the law "On Civil Servants' Foreign Assets" that banned members of parliament, senior officials, top managers of state corporations and the Russian Central Bank to hold accounts in foreign banks and own securities of foreign companies. The restriction also extends to these people's spouses and underage children.
The initial draft of the asset ban included real estate, but the MPs got rid of it during the debate procedure saying that many Russian officials have possessed country homes, apartments, and land in neighboring countries since Soviet times and making them sever these ties would be unjust.
In October last year the head of the Russian presidential administration Sergey Ivanov disclosed that about 1000 civil servants at state and municipal level possessed foreign realty. 600 pieces of this real estate were located in former Soviet republics and many of the remaining 400 were in resort areas such as Turkey, Bulgaria, Spain and Egypt.
You can share this story on social media: