Russia launches crackdown on government worker's offshore accounts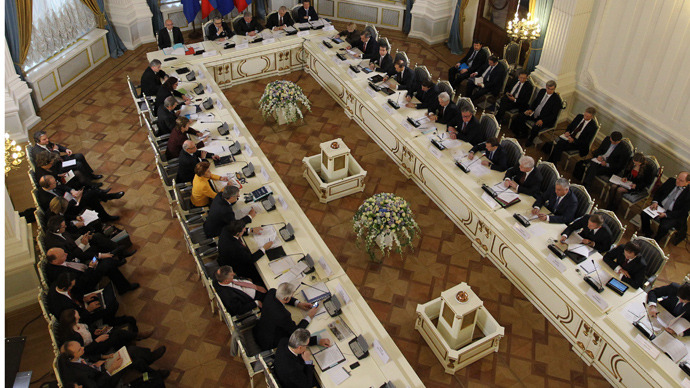 Many Russian businessmen and state officials' offshore finances will be forced out of hiding after the government opted for more transparency, while the International Consortium of Investigative Journalists releases reports on offshore tax haven accounts.
The ICIJ has already identified that some individuals in the data are Russian, including the wife of Deputy Prime Minister Igor Shuvalov, Olga, and two top Gazprom executives, who have registered offshore companies in the British Virgin Islands.
There are over 2.5 million digital records, 120,000 offshore companies, and a team of 86 journalists from 46 countries sifting through the raw data.
Others already connected to the 'offshore-leaks' are individuals and companies linked to the Magnitsky Affair, a tax fraud scandal that has tarred US-Russian relations.
The reports include finance details on individuals spanning 170 nationalities, but the ICIJ has stated the data will not be open sources, like WikiLeaks.
Name: Olga Shuvalova
Offshore companies: Plato Management & other BVI companies owned by Severin Enterprises Inc.
Wife of Igor Shuvalov, a businessman and politician close to Putin and first deputy prime minister since 2008. In 2007, she is recorded as owning Severin Enterprises, set up via Moscow agency Amond & Smith. The dealings of another of its subsidiaries, Bahamas-registered Sevenkey Ltd, were detailed in a 2011 investigation, which tied the company to her husband, who denied any wrongdoing.

Russian government workers to 'de-offshore' by July 1
The release of the offshore account info comes in the wake of the Kremlin's move to crackdown on their own officials engaging in illegal or corrupt offshore activities. 
On Tuesday Putin submitted the bill to the Duma which will prevent officials from stashing any illegal wealth abroad. This is essentially a 3-month deadline for all Russian officials with offshore accounts to get their finances tidied up.
According to the head of the administration, Sergey Ivanov, having property abroad is not prohibited for government officials, but they will be required to report on how they obtained it lawfully.
Ivanov also said that the civil servants, as well as managers of state corporations and companies with state participation must report on expenditures incurred in 2012 by July 1, 2013. 
"If the person has foreign accounts, we give them three months to get rid of them," Ivanov said, adding this also refers to personal foreign accounts of the heads of state companies,  including leaders of Rosneft and Gazprom.
The Kremlin also announced it will provide legal protection to those who report on offshore corruption, and the correspondents may no longer have to report anonymously.
In December Putin called for "a whole system of measure to 'de-offshore' our economy", both to curb accusations of corruption and to promote investment within Russian borders.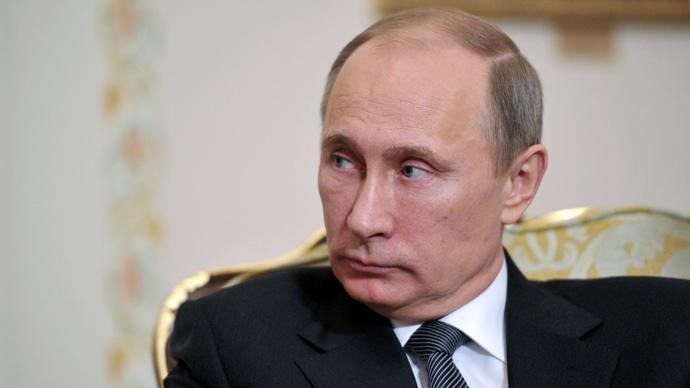 The interests of Russia and private investment business have reached a critical turning point: The head of Russia's central bank reported that nearly $56 billion in capital was transferred out of Russia in 2012, a sum nearing about 2.5% of the nation's GDP. It is Putin's position that Russians who utilize offshore tax breaks are parasitic to the Russian economy.
Speaker of the upper Duma, Valentina Matviyenko said several Duma members "will have three months to choose between legislative work or business", and eventually resign. 
Deputy Chairman of the Central Bank, Sergey Shvetsov, said all Russian officials should invest domestically, Interfax reported. This will provide financial stability and attract domestic investors on the domestic stock market, Shvetsov said. The requirement to invest in Russian companies could be extended to all Russia officials, he later added.
Duma deputy from ruling party United Russia, Vladimir Pekhtin, 52, stepped down after blogger and opposition leader Aleksey Navalny revealed his property deeds for 3 Florida apartments, worth a combined $2 million. Pekhtin denied the charges, saying they all belonged to his son, but still resigned. 
"I will not dwell on my personal feelings but I want to say one thing: I am clean before the law, have never violated and never will violate the spirit or the letter of the law," Pekhtin said in a speech to the State Duma.
Vitaly Malkin, the Duma's wealthiest member, who in 2011 had a declared fortune of $32.7 million, resigned after Navalny reported Malkin had Russian-Israeli citizenship and has undeclared offshore real estate. 
Boris Shpigel resigned after he was elected as a board member for an international organization, and Svetlana Zhurova, an Olympic speed skating gold medalist, has also packed up her office. 
Where Russian money goes - according to Forbes
Cyprus
$30 billion
Mountrise LTD, USM Steel and Mining Group, DME LTD
Netherlands
 $11 billion
 Euroset Holding, Svyaznoy
Luxembourg
$8 billion
Evraz Group
British Virgin Islands
$5 billion
A-Finance, TNK BP Limitid, Lenta LTD
Switzerland
$2 billion
Gazprom Schweiz, Litasco, Severstal Export, Gunvor
Jersey Island
$200 million
UK Rusal, Polyus Gold
Gibraltar
$100 million
CTF Holding LTD, Group Menatep
Cyprus- Russia's Vault
The Cyprus crisis dragged up many questions about Russians with offshore accounts, and served as a catalyst for the larger dialogue surrounding Putin's new decree.
According to the IMF, Cyprus was the destination for 34% of foreign investment from Russia in 2011, and accounted for 28% of foreign direct investment in Russia.
News outlets reported those with Cypriot bank accounts could lose up to 60% of their holdings, but these rules don't exactly apply to the wealthiest of investors.
In anticipation of the tax deposits in Cyrpus, 132 companies and individuals withdrew over $916 million between March 1-15, in roubles, dollars, pounds, and euros. 
On this list is Yuri Kovalchuck's 'National Media Group', which in advance took out $7.25 million from Cyprus. Alexei Mordashov withdrew almost 4 million rubles from his company 'Power Machines' account. Andrei Akimov withdrew € 2 million and closed his account at Laiki, before the crisis hit and assets were frozen.

Russia's Far East the new offshore frontier?
With a stringent new law to come into effect July 1st, oligarchs, businessmen, and state employees alike will need an offshore alternative. 
Since 2008 more than $350 billion in capital has left the country, and in order to reverse this trend, Prime Minister Medvedev, and other Duma members, have suggested setting up a 'Far East' tax zone for Russian billionaires to invest their fortunes.
"This issue was raised just accidentally, this is not just an emotional response to the specific processes, which are going on in the eurozone," Medvedev said in a cabinet meeting addressing Far East socio-economic growth.
"Probably some monetary funds, which are deposited in Cyprus and other offshore zones, which are not mentioned now for obvious reasons, particularly the British Virgin Islands and the Bahamas, will be transferred to our country," Medvedev hinted.
If Russia sets up its own set of tax friendly laws, assets will not flee abroad, and lawmakers will find a happy medium for their investments.
You can share this story on social media: