Russia welcomes coalition forces' longer stay in Afghanistan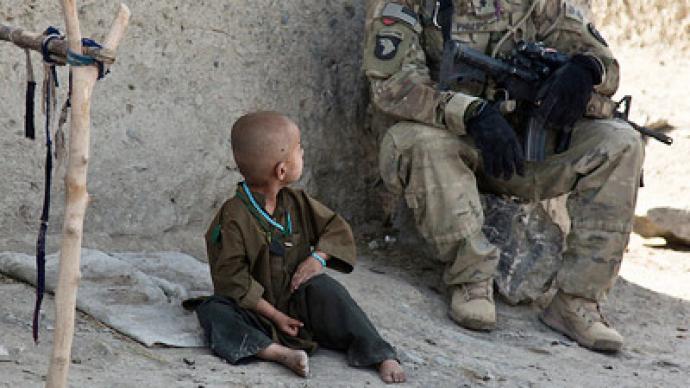 The Russian Foreign Ministry has issued a statement saying that the UN Security Council's decision to prolong the mandate of the International Security Assistance Force (ISAF) in Afghanistan would promote security in the region.
"We believe that the extension of the ISAF mandate will facilitate stabilization in the country in close cooperation with the government of the Islamic Republic of Afghanistan," reads the statement posted on the Foreign Ministry's web-site.The prolongation of the mission would advance of the Afghan stabilization process and ensure regional security and stability, it added. The Russian ministry reminded that the Security Council has designated the main responsibility for security and law enforcement in Afghanistan on the national authorities. It also said that the withdrawal of the international forces from Afghanistan should take place only after the local military and security forces have acquired the necessary training to counter any remaining threats from the Taliban and Al-Qaeda.The resolution of the UN Security council also mentions the special role of regional security organizations in Afghanistan settlement, such as the Collective Security Treaty Organization (CSTO) and the Shanghai Cooperation Organization (SCO). Russia is a member of both organizations.Russia continues to support the international operation in Afghanistan, and in 2008-2009 opened transit routes for transporting German and US military cargo across its territory into the war zone. This has given the ISAF a much-needed alternative route, especially after the Pakistan supply route had become complicated after Al-Qaeda terrorists increased their activities in the country. Moscow has repeatedly stressed the danger of chaos spreading from Afghanistan into other Central Asian countries if the removal of international forces is conducted too hastily and without preparation. In September, President Dmitry Medvedev held talks with leaders of Tajikistan, Pakistan and Afghanistan while making a visit to Tajikistan's capital Dushanbe. Medvedev stressed that while the input of global powers into the Afghanistan's settlement is very important, regional nations will eventually decide the fate of this country. "In the end, responsibility for what is going on in the region will fall on our countries – Russia, Tajikistan, Pakistan and Afghanistan," the Russian leader said.