Veterans say wars weren't worth it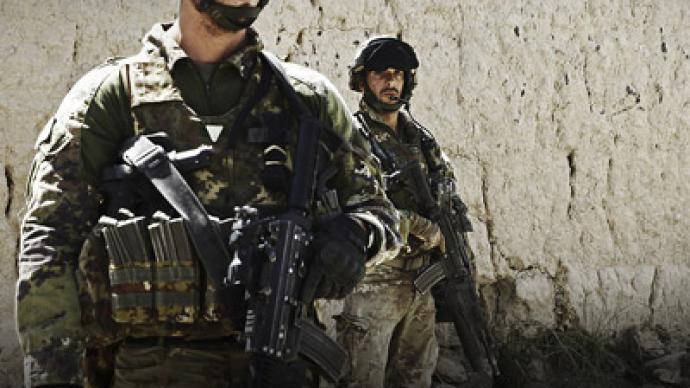 A decade after then-President George W Bush began his War on Terror, a third of the American men and women who served in Iraq and Afghanistan say that those operations weren't worth pursuing, a new poll suggests.
When the non-military public was polled, support against the wars was even greater — nearly half of a sample of over 2,000 adults who did not serve overseas tells the Pew Research Center that the wars weren't worth fighting for.Pew's results were released today, accounting for nearly two months of surveying among both military vets and American civilians who did not serve overseas. Regardless of their affiliation, dissatisfaction with the toll the wars have taken on America is indeed evident. Of the non-military personnel polled, 45 percent said that neither war was worthwhile. For veterans who have served since the 9/11 terrorist attacks, that statistic was 33 percent. Those surveyed were asked if both the Iraq and Afghanistan wars were worth fighting, taking into account the results thus far — wars gone on for ten years' time and at a cost of insurmountable deaths. Officially, more than 6,000 American troops have been killed between the two wars, as well as countless Iraqi and Afghan military personnel and civilians. Those wars have also cost the American people more than $1 trillion, all the while the United States government has been seconds away from a total shutdown several times.Nearly 2,000 military veterans were surveyed in the study, many of whom had served their country since September 11, 2011. While an overwhelming number of those vets say that they are proud of their past service with the US military — 96 percent, in fact — 44 percent said that they have had difficulties readjusting to civilian life after completing their service, and more than a third of those surveyed have said that post-traumatic stress disorder has been a consequence of their time overseas. When asked by pollsters to describe their experiences overseas, some of the veterans offered up words that can only begin to explain why so many now are opposed to the wars; among the responses were "nightmare" and "lousy."Nearly a decade since American troops first went into Afghanistan, around 98,000 soldiers remain. US President Barack Obama is looking to drastically cut that number by the 2012 election, with 10,000 troops expected to be withdrawn this year alone. Meanwhile, however, RT American reported last month that the US government is aiming to construct a new prison in Afghanistan in the coming months at the cost of $100 million.Paul Taylor, one of the authors of the study released today added, "This has been the longest period of sustained conflict in our history and the fight has been carried by the smallest share."
You can share this story on social media: