US diplomats say Estonian attitude toward Russia "paranoid" – WikiLeaks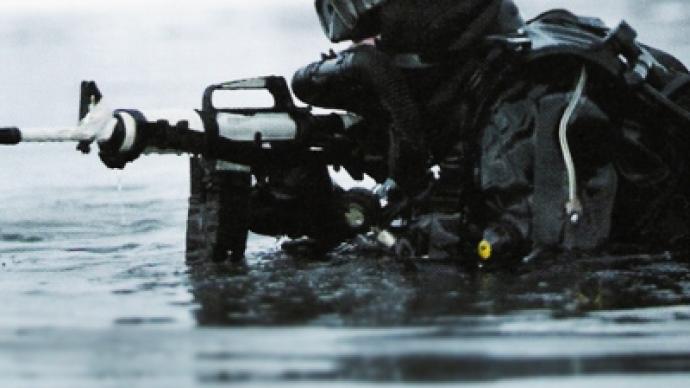 The Estonian authorities have a pessimistic view of the prospects of relations with Moscow, according to a new portion of secret diplomatic cables obtained by WikiLeaks.
Russian Reporter magazine has published a secret cable sent to Washington by US diplomats in Estonia last spring. The cable allegedly concerns Tallinn's policy toward Russia and Estonia's place in US-Russian relations.The cable, attributed to US diplomats, including Ambassador to Tallinn Michael Polt, describes Estonia's views of the prospects of relations with Russia as "pessimistic." The country's defensive posture is even "based on an almost paranoid perception of an imminent Russian attack," the document says.The diplomats tried to find positive signs in Estonia's approach, stressing that the country "is working to temper its political stance on Russia." In particular, Tallinn prefers to handle bilateral issues with Russia "quietly," the document reads.Estonia-Russia consultations are a positive development, the diplomats said. But they also noted that Tallinn defense planners still considered Russia "the biggest threat." The strained relations "reached a new low" when a monument to Soviet soldiers was removed from downtown Tallinn in 2007. Mart Volmer, Director for Russia in the Estonian Foreign Ministry reportedly told US diplomats that he did not believe good relations with Russia were "a realistic goal." A foreign policy advisor to Prime Minister Kyllike Sillaste-Elling was quoted in the document as saying that "there is little political will on either side to change the current relationship." The relations would not improve until Russia and Estonia agreed on how to address their different perspectives of WWII history, Sillaste-Elling said. US diplomats explain that Estonian officials refer to their claims about Soviet annexation of the Baltic States in 1940 while Russia accuses Tallinn of supporting fascism. Also, normally pragmatic Estonian politicians become "particularly uncompromising" on the topic of Estonia's border treaty with Russia, the cable says. Any effort by the country's leadership to engage directly with either President Dmitry Medvedev or Prime Vladimir Putin would open the Estonian leader up "to significant criticism from political rivals." Meanwhile, Estonia's defense planners go further, intending to expand development of territorial and initial defense capabilities to "deter" Russia. According to the cable, Paul Teesalu, MFA Director of Security Policy, said Moscow did not seem to be "as eager to come to the table as NATO." At the same, US diplomats believe that despite their "misgivings," Estonian officials know there are benefits to co-operation with Russia on issues of joint concern. They include non-proliferation, Afghanistan and terrorism.
You can share this story on social media: