"Party of Cold War" resist Russia-NATO rapprochement - envoy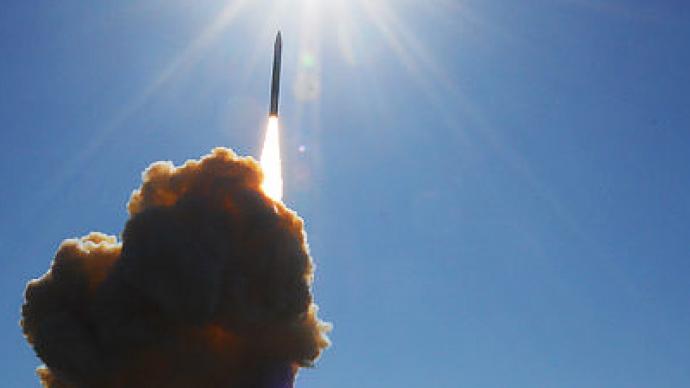 Russia's permanent envoy to NATO Dmitry Rogozin has been "astonished" by reports in the US media that the alliance has allegedly rejected Moscow's proposals for a joint missile defense project.
The Wall Street Journal wrote on Friday that NATO leaders have rejected President Dmitry Medvedev's initiatives concerning the "sector missile defense shield." According to the paper's sources, US President Barack Obama and other leaders "rebuffed" Moscow's plan, explaining the issue should be examined by technical experts.  It is not even clear, however, how European and US elements of missile defense could be combined into a single defense shield.Rogozin described the US paper's report as "an astonishing thing." He said he was present in the hall during the Russia-NATO summit in Lisbon on November 20. The Russian president's proposal "was taken with keen interest," Rogozin told Rossiya 24 TV channel.Russia wants "equal partnership" in the new program, Rogozin said. But Moscow would not like such mistakes as "the emergence of some missile defense potential near Russian borders" and any threats to Russia's strategic nuclear forces, he noted.Real cooperation in this area is possible if it is based on the Russian president's proposals, Rogozin believes. They include equal rights for all sides, the agreement that all the elements of the missile defense are directed "outside European space" and that every side takes its own "sector of responsibility." It would be "illogical" to rebuff such a proposal, Rogozin said. The plan is adequate based on the work experts have already done, he added.    The envoy explained the appearance of the article in the US paper by the fact that many dislike the agreements made by Russia and the alliance in Lisbon. "If everything is realized, it will be a real breakthrough in our relations," he stressed. Russia could feel "safe about its western borders" and concentrate its forces and resources in other areas. And the West could understand that "it is impossible to resolve any issue without Russia," including the missile defense issue.The most "fierce skeptics" about the very fact of closer ties between the West and Russia could have been behind the article, Rogozin said. He described them as "a party of the Cold War." Such proposals like the one Medvedev made in Lisbon are not "immediately accompanied by applause," the envoy noted. But experts may start to consider the initiative in detail in the near future. When the defense ministers of Russia and NATO member states gather in June next year, they will discuss the results of the consultations. "So we are at the beginning of the big path that may lead us to the strategic military and political cooperation with NATO countries," Rogozin said. And they seem to be "interested" in this as well, he added.