WikiLeaks blows whistle on NATO's plans against Russia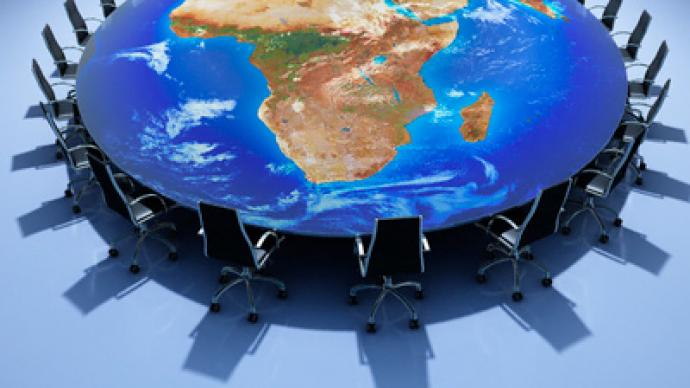 The whistleblowing website WikiLeaks has released NATO's military plans to defend Poland and the Baltic States against a possible Russian attack.
With the founder and head of WikiLeaks, Julian Assange, wanted by Interpol, the site is churning out more and more secret US documents. Tuesday saw the release of Washington's intentions to defend its Polish and Baltic allies from a possible attack by its "partner" Russia.The US diplomatic cables, published by the UK's Guardian newspaper, reveal plans to expand an existing strategy to defend Poland, by including Latvia, Estonia and Lithuania, which are all NATO members.According to the leak, US Secretary of State Hillary Clinton signed a confidential cable in January this year, confirming NATO's commitment to defending Poland and the Baltic States from Russia. In the event of an attack, American, British, German and Polish troops would take up arms along the Baltic front. The military plans were supposed to be kept a secret, to avoid tension in Russia-NATO relations.According to Interfax news agency, sources in Russia's Foreign Ministry and Russia's lower house of parliament, the State Duma, are baffled by the leaked plans, and now want a full explanation from Washington and NATO.However, this does not appear to be news to some Russian experts. On Tuesday, Interfax quoted an unnamed military-diplomatic source as saying that NATO's plans to surround and crush Russia's military forces in the Kaliningrad region (the country's westernmost region) were drawn up at least five years ago.At the same time, Interfax quoted NATO's official representative Oana Lungescu as saying that NATO has always been developing plans to defend all of its allies, but it does not view Russia as a threat to security.
Political analyst Ivan Timofeyev, from Moscow State University of International Relations, insisted that the actual threat of such a plan should not be overstated."NATO is a military organization, and it is normal for a military to have a plan for the worst case scenario," Timofeyev said. "It is quite normal for international politics to combine cooperation and at the same time take into account the [fact] that an interaction with a particular country may have a worst case scenario."
Meanwhile, former CIA agent Ray McGovern thinks Russia is simply a convenient target to keep NATO troops busy, while some are profiting from the continued military movements."How do you explain having so many tanks, so many ground forces in Western Europe?" McGovern said."They look around at the map and say, well, maybe… we'll have a scenario where Russia will threaten Poland and the Baltic states," he said. "Who profits [from it], qui bono? Well, the people who make the modern tanks, the people who make the modern artillery, the people who profit in a monetary way from having forces in Europe, not only in the United States, but moneymakers out of the armaments industry in places like West Germany, France and other places like that."
You can share this story on social media: