Moscow-NATO roadmap on missile defense to be approved in December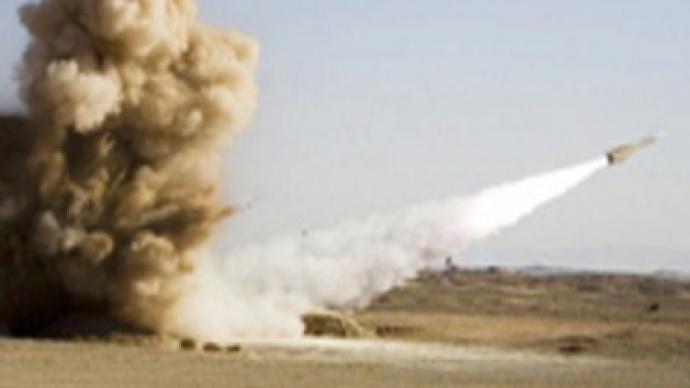 A roadmap on Russia-NATO co-operation on missile defense is to be approved at the meeting of the Russian-NATO Council gathering on December 8, Russian permanent representative to the alliance, Dmitry Rogozin has said.
According to the diplomat, currently experts are working on prospects for missile defense co-operation. Later in December, Russia and alliance representatives are due to meet in Brussels to approve the so-called road map for the European system of missile defense, reports Itar-Tass.Rogozin underlined that Moscow-NATO co-operation will depend on "how we are able to agree on missile defense."There are two possible ways: either the creation of a European missile defense system with Russia's participation, or against it. "There is no other alternative," he told a media conference in Moscow. The official went on to say that if "we discover that, due to our joint efforts, the missile defense infrastructure emerges on Russia's north-western borders, in the sector of the country's strategic forces, we will have no choice but to deploy strike forces to suppress such missile defense."Rogozin specifically underlined, though, that Moscow is against such a development of the scenario. "We have honestly warned our NATO colleagues of this possible scenario in case the Lisbon agreements are violated," he added. Dmitry Rogozin explained that currently Moscow is concerned over "NATO's haste regarding the [missile defense] issue". He added that if the two sides fail to synchronize the work, it will result in an arms race. He noted that it had been agreed to "prepare the framework of our possible European missile defense co-operation by the July meeting of Russia-NATO Council defense ministers." In case there are attempts to "desynchronize the process, i.e. to reach agreement on creating joint missile defense at the NATO meeting in March and present us its option in June, we will not join anything like that," the Russian diplomat warned.Rogozin also observed that Russia has already made its proposals on the matter. The diplomat noted that the entire idea of the creation a European defense shield is more an ideological issue rather than a question of ensuring security.
You can share this story on social media: