Leader of Kyrgyz revolution nominated for Nobel Peace Prize
The Kyrgyz Diplomatic Academy has nominated outgoing interim president Roza Otunbaeva for the 2012 Nobel Peace Prize.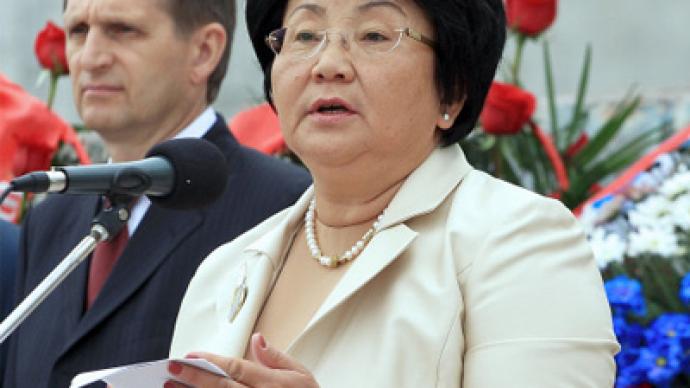 Her supporters have called her "a leader of the popular democratic revolution which resulted in overthrowing an authoritarian regime." In their letter to the Nobel Committee, they also said that last year's uprising in Kyrgyzstan was one of the factors that provoked the Arab Spring series of revolutions in Africa and the Middle East. The academy praised Otunbaeva for her "courage, firmness and impartiality." Her supporters note that it is thanks to her that "social and political stability, peace and accord have finally been established in the country." Roza Otunbaeva assumed the leadership of the country following a popular uprising in April 2010, which ousted the then-President Kurmanbek Bakiyev. Back then, dozens were killed in violent clashes in the capital Bishkek, which also prompted a wave of looting and squatting across the country. Otunbaeva's interim term ends on December 1. She will hand over to the President-elect Almaz Atambayev former prime-minister in the interim government."My major task was to organize the process of peaceful power handover in the country," Roza Otunbaeva said earlier. "In the country's recent history this has happened for the first time, as two former presidents have been overthrown."
In 2005, Kurmanbek Bakiyev came to power as a result of the "Tulip Revolution", which ousted President Askar Akayev. Five years later Bakiyev himself had to succumb to the demands of protestors and leave the country.
You can share this story on social media: