'Dictator' disqualified: London locks out Lukashenko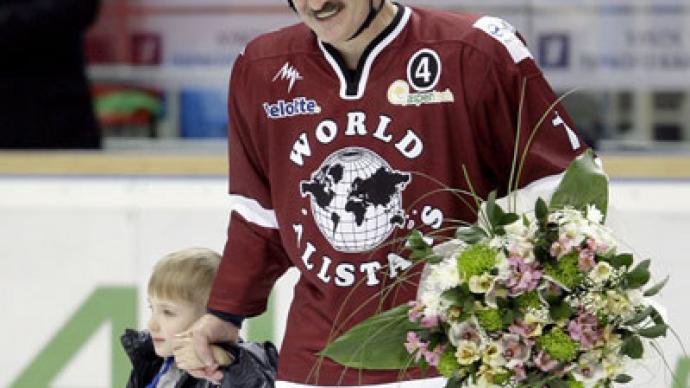 As thousands of guests, including celebrities and world leaders, flock to London for Friday's Olympic opening ceremony, Belarusian President Aleksandr Lukashenko has been denied a British visa.
The London Summer Olympics organizing committee has denied accreditation to Lukashenko, who also heads his country's National Olympic Committee, Russia's Olympic chief Aleksandr Zhukov wrote on his Twitter microblog. "Sport is outside politics?" he added. "What about Olympic values and traditions?""Every schoolchild knows," Zhukov noted, that in ancient Greece a truce was announced for the period of the Olympic Games.Later on Wednesday, the British Embassy in Minsk confirmed that Lukashenko is banned from traveling to the territory of the EU, including during the Olympics, reports Interfax.Meanwhile, the International Olympic Committee (IOC) and the organizers of the London 2012 Olympics told rsport.ru news portal they had not denied Lukashenko accreditation for the Games. "The decision on who can visit the territory of a state hosting Olympic Games is made by local authorities," IOC press service said. The London 2012 Organizing Committee said that they had sent invitations to all 204 heads of state of the participating countries, but it is up to the British Home Office to decide who can enter the country, they added.The XXX Summer Olympic opening ceremony is expected to see a record number of heads of state: some 120 world leaders, along with Queen Elizabeth II will attend the show in the British capital. However, the British border will remain closed to Syria's Bashar al-Assad, Zimbabwe's Robert Mugabe and now Lukashenko.Lukashenko faces EU sanctions over the brutal crackdown on opponents, human rights violations in Belarus and election fraud. Along with about 200 other Belarusian officials and businessmen, he is banned from entering the European Union.