Moldovan government resigns as new parliament starts work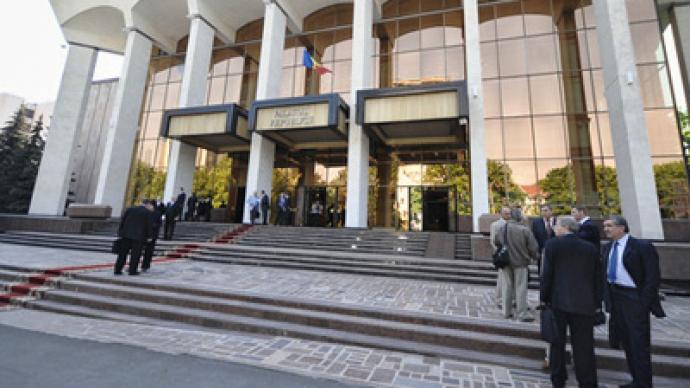 The new Moldovan parliament gathered on Tuesday for its first session since the November elections. Deputies are set to form a new government and elect the president.
­First, however, MPs will choose the new speaker and form factions. Prior to the parliament's working meeting, the government resigned, in accordance with the constitutional requirement. Ministers, though, will perform their duties until a new cabinet is formed.

The parliament will also attempt to elect a new president in order to end a lingering political crisis in the country. According to the law, the head of state then nominates a candidate for the position of prime minister. The president's nominee must gain the support of 61 out of 101 deputies to be confirmed as PM.

Vladimir Voronin, head of the Communist Party, chaired the first parliamentary session. He believes the new speaker could be elected before the New Year. "Such is the will of voters," he told reporters.

The Communists garnered most number of votes during the parliamentary elections held in November. However, the three other parties combined have more seats in the parliament. Thus, the results of the latest elections did not make the task of electing the new president easier. Four parties are still negotiating the ruling coalition.

Deputies need 51 votes to form a new government and the parliament's ruling bodies. But it will take 61 votes to elect the new head of state. If the Democratic Party, Liberal Democrats and the Liberal party manage to form a coalition, they will have 59 deputies. The possible coalition of the Democrats and the Communists will bring them 57 votes in the parliament.

As the deputies of the two previous parliaments failed to elect the president, three parliamentary elections have been held over the past 18 months.

The Communists see the way out of deadlock in forming a broad coalition of all parties that made it to the parliament. The move would help to elect the new head of state and avoid new early parliamentary elections, Voronin said. But "party interests" hinder the establishment of the broad coalition, he noted.