One can't join vague opposition – Kudrin
Published time: 3 Jun, 2013 15:03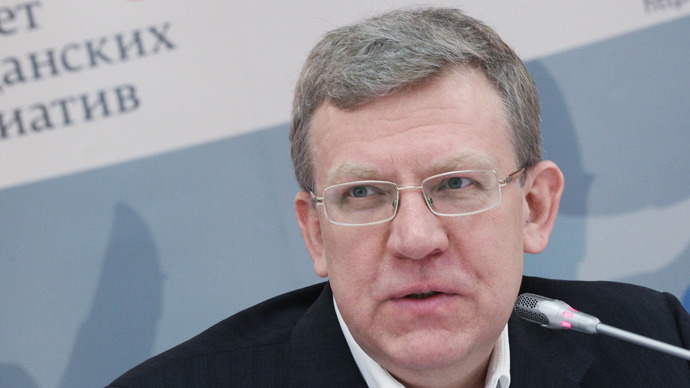 Former long-time Russian finance minister and the head of an opposition-minded think tank has said that those who take to Russian streets in protest must form real party structures based on concrete platforms.
Aleksey Kudrin said in an interview with the Kommersant-Vlast weekly political magazine that it was wrong to describe the Russian protesters unanimously as "opposition".

"Currently the very notion of opposition has been made very primitive. All those who are marching on Bolotnaya Square are being called opposition and they are leftists and nationalists, rightists and communists and ordinary citizens who are not siding with anyone but they are discontent. I think we are making a mistake when we summarily call them opposition and think that one can join or not join such opposition," he told the magazine.
He explained that as the rally goers were not formally united in some sort of organization or community it was impossible to join their group. Only in the future might the opposition community form separate platforms and become a real opposition to the authorities through political party mechanisms.
"But I think that we are now at an early stage of platform-forming. So right now there is no need to join Bolotnaya – there is nothing there to join," Kudrin noted, referring to the square in Moscow near the Kremlin that became the site of several massive demonstrations of protest against alleged elections violations after the 2011 parliamentary poll.
Kudrin also predicted that economic problems that might emerge in the country would strengthen the protesters' left wing and emphasized that if the authorities start making concessions it would only make the situation worse.
Kudrin was finance minister for over 10 years before losing the post in 2011 after a public row with then-President Dmitry Medvedev – Kudrin opposed the increase of social and military spending, saying that they would undermine the budgetary balance. After the resignation, Kudrin founded and headed the think tank named the Committee of Civil Initiative, which quickly became famous for its warnings and sometimes gloomy forecasts.
Kudrin initially voiced support for the Bolotnaya protests, saying that the opposition views and healthy criticism were import for the healthy development of the nation. However, in time he changed his mind, telling the press last week that he was not planning to participate in any future rallies as he had other means by which to share his views with political decision-makers.
Despite his conflict with Medvedev, Kudrin remained a personal friend of President Vladimir Putin. He confirmed this fact again in the Kommersant-Vlast interview and added that he was meeting the president about once every two months to give his opinion on key economic and political issues.