Political reform: there's no turning back – Kudrin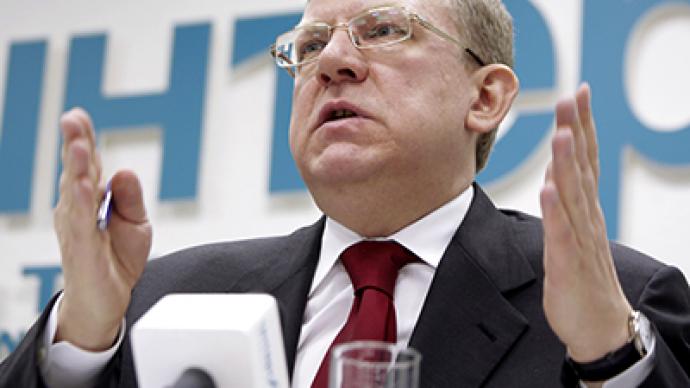 Significant political changes will continue in Russia, despite a recent decline in protest activity, believes former Finance Minister Aleksey Kudrin.
"I'd say that this year has been a year of mobilization of civil society. And that's exactly what makes me optimistic about the future," he told a media conference on Tuesday. Kudrin – a long time ally of Vladimir Putin – served as Russian Finance Minister for over a decade and was sacked in September 2011 by the then President Dmitry Medvedev following a disagreement over the budget. The ousted minister remains a weighty figure in Moscow political and banking circles. He continues to meet with Medvedev and Putin, and currently heads a think-tank called the Committee for Civil Initiatives.According to Kudrin, a comeback to "political stagnation" is impossible, since reforms are demanded by society and are necessary for the successful development of the country. "A more modern society will be formed as a result. We can't say exactly how long it will take, but these will be years of noticeable changes in political life," Kudrin stated.The government has already made some steps on the way towards "constructive cooperation" with society, the politician observed. For instance, several laws were adopted, including the law that makes the procedure of registration of new political parties much easier. However, that is not enough, Kudrin believes.President Putin heard the protesters' voice. However, he is not inclined to carry out rapid and cardinal reforms. Apparently, that is because Putin does not want to lose his position among the majority of voters who support him, Kudrin explained in an interview with German daily Frankfurter Rundschau. Summing up the results of the work of the government chaired by Medvedev, Kudrin said it was not efficient. "I don't know whether [the Cabinet] will be dismissed or not. I think the first months of its work were not successful. As I've already said – this has been a lost year for the government," he told reporters.The former financial guru also criticized the anti-Western rhetoric recently voiced by some Russian politicians. In his opinion, it hampers the creation of Moscow as a financial center.