Moscow condemns Israeli bus blast
Published time: 21 Nov, 2012 15:49
Edited time: 21 Nov, 2012 19:49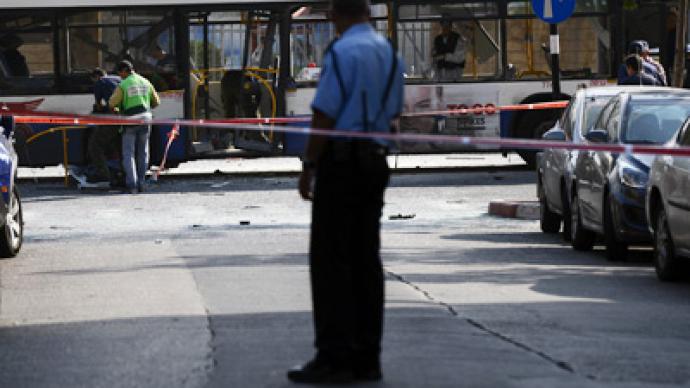 The Russian Foreign Ministry has strongly condemned Wednesday's bus bombing in central Tel Aviv and stressed that those responsible for the terrorist act must be punished.
"It is necessary to note that the terrorist act in Tel Aviv was committed amid continuing exchange of strikes between Israeli and Palestinian militants in the Gaza Strip. To this end, we repeat our call to the sides to immediately stop the armed confrontation," the ministry said in a statement.
Moscow expects Egypt and other parties' peacekeeping efforts will help stop the violence, and put an end to "the suffering of civilians" and "pave the way for a long-term truce, giving guarantees of the security of Israel, the prevention of new bloodshed and the removal of the strip's blockade."
The bomb blast that ripped through an Israeli public bus injured over 20 people on November 21.
The main point of the attack was to prevent a truce between Israel and Hamas, the head of Moscow's Institute of Strategic Assessments Aleksandr Konovalov told Echo Moskvy radio station.