Pressure on Iranian nuclear scientists goes beyond diplomacy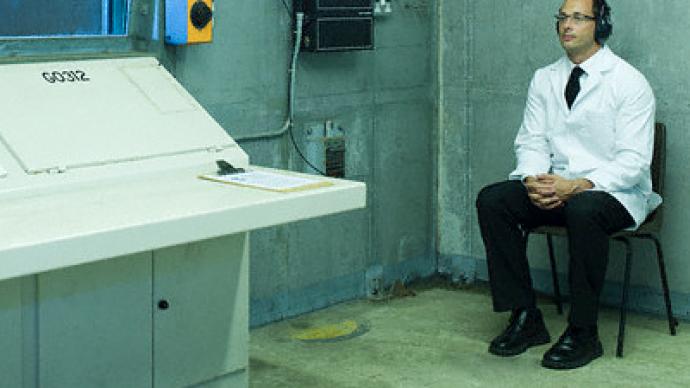 Unidentified attackers have targeted two Iranian nuclear scientists with bombs in just one day, killing one and seriously injuring the other.
The incident, while being a blatant demonstration of pressure, follows a general trend that dates back years.International news agencies reported on Monday that Dr. Majid Shahriari was killed and Dr. Fereydoon Abbasi sustained injuries, in two separate attacks, but on the same day and in a very similar manner. Men on motorcycles approached the victims' cars and attached bombs. The scientists' wives were also injured in the blasts. Iran's state media identified the attackers as agents of the "Zionist regime", which is Tehran's traditional way of describing the state of Israel, which the Iranian authorities refuse to recognize as legal. However, no proof has been put forward to back up Tehran's claims that Israel was involved. American agents were also mentioned as organizers of the attacks, also without evidence.The incident was not the first of its kind. The previous cases were also presented by Iran as stages of a plot by foreign intelligence services, and Tehran did not just refer to Israel. Most journalists have drawn a link between Monday's blasts and the assassination of Masoud Alimohammadi – an Iranian nuclear physicist who was killed by a bomb in January this year. Iranian officials conducted an investigation and said that the attack on Alimohammadi had been organized by Israeli and American agents, but did not give names or other details and presented no proof of this theory. However, there is at least one case which is very different. This is the story of Shahram Amiri, a researcher working in the field of nuclear or missile technology, who went missing in Saudi Arabia in 2009 while on a pilgrimage to Mecca. Iranian officials blamed the CIA and the Saudi special services for kidnapping the scientist, but again had presented no proof. The apparent proof came one year later, when Iranian Television showed a video in which Amiri himself said that he had been drugged and kidnapped by Americans and Saudis and that he was kept in the US against his will and even tortured in order to force him to make false statements about his country's secret nuclear program. A short time later, the US released another film with Amiri – on which he said he defected voluntarily to the United States and was living there in comfort, of his own free will. But this attempt was thwarted when in July 2010 Shahram Amiri appeared in the Pakistani embassy in Washington and asked for assistance in his return to Iran. In just two days he was back in Tehran and gave a press conference in which he accused the CIA of trying to bribe him and applying psychological and physical pressure in order to get information about Iran's secret nuclear program. The United States denied the accusations and said that Amiri defected on his own will and that his return to Iran was also his decision. However, some media suggested that Amiri's return was in exchange for the release of US citizen Sarah Shourd, that took place two months after Amiri's return to Iran (Shourd was kept in custody by Iranian authorities since Summer 2009 pending trial over charges of illegal border crossing and possibly espionage).The events took place as Iran's largest nuclear facility was readied for launch. The Bushehr nuclear power plant, Iran's first, was built by the Russian state corporation Atomstroiexport and loaded with nuclear fuel in August this year. International analysts said the Bushehr plant could become a target for an Israeli air attack, but since the reactor's launch, bombing it has become too dangerous. Israel repeatedly called for the shutdown of Bushehr and alluded that an attack on the site was possible. According to British media, in October 2009, the Israeli prime minister presented Russian authorities with a list of Russian scientists who were allegedly involved in the Iranian nuclear weapons program. The Russian reaction to the secret report was unknown, but so far those Russian specialists who officially work in Bushehr have experienced no difficulties.The final launch of the power plant is expected to take place before the end of this year, after a number of tests and the inclusion of the generators in Iran's power grid.
You can share this story on social media: