Fly me to the Kremlin: Putin to commute to work by chopper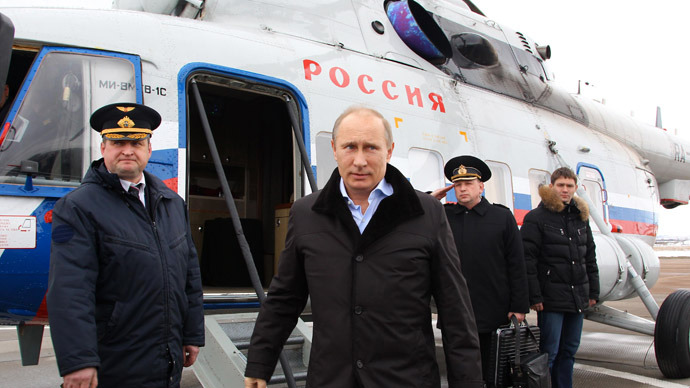 A helipad has been built in Moscow's Kremlin for President Vladimir Putin to commute to his office by air. The move comes amid growing public criticism of the presidential motorcade disrupting the capital's already notoriously heavy traffic.
The helipad – located in the Kremlin's Tainitsky (Secret) Garden - has already been tested.
"The president will use it as soon as reasonably practicable," Putin's press secretary Dmitry Peskov told journalists. Currently, Putin is at his summer residence in the Black Sea resort of Sochi.
To commute to the Kremlin from his official residence in Novo-Ogaryvo, just outside Moscow, Putin will use a Russian-made Mi-8 chopper. It is "the only kind of helicopter" the president flies on, Peskov noted.
The use of such heavy aircraft as an Mi-8, will cause no damage to the buildings, palaces and cathedrals in the Kremlin – Moscow's architectural pearl.
"All the possible effects on the architecture were thought ahead before the site for this heliport was picked," Peskov assured. "A scientific approach and a great deal of sensors" were used during the construction, he added.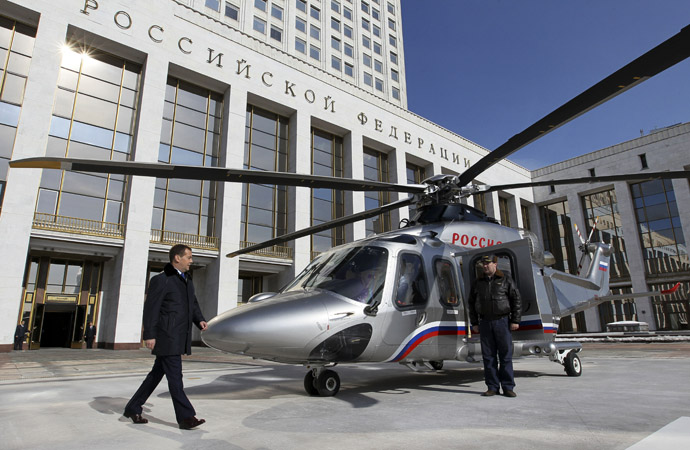 Both Putin and his initial presidential predecessor, the late Boris Yeltsin, occasionally used to fly to work on choppers which landed on the Kremlin's Ivanovskaya Square, the spokesperson recalled. That spot, however, was not entirely suitable as it was quite crowded with tourists.
Official motorcades agitate drivers in Moscow, where traffic is already a nightmare. The long cavalcades of black vehicles carrying authorities - accompanied by sirens and police bikes – only add to the headaches. Every time they cross the city, police block the roads and ordinary drivers have to wait in long traffic jams.
According to Peskov, though, motorcades do not really worsen the situation with traffic, but only cause "temporary difficulties." 
Still, taking into account public anger, Putin and Prime Minister Dmitry Medvedev minimized their trips to downtown Moscow, working from their residences outside the city whenever possible.
Medvedev has been using a helicopter for several months now to get to his office in the White House – the Russian government headquarters.
"The Prime Minister uses a helicopter whenever weather conditions are suitable. It has practically become his main mode of transport," Medvedev's spokesperson Natalya Timakova said, cites Itar-Tass. The head of the government prefers flying in Mi-8 and, also, European AgustaWestland helicopters.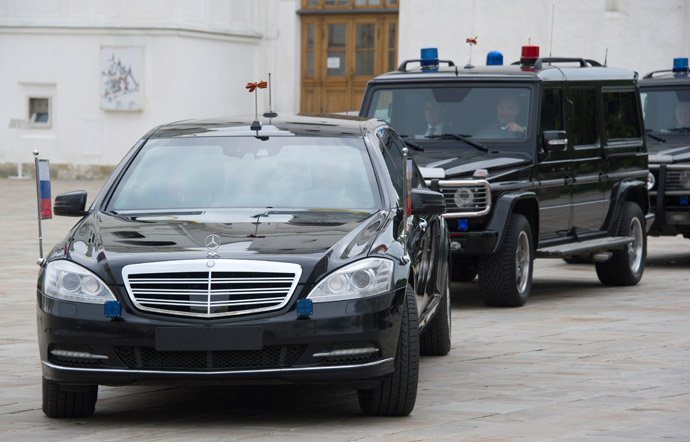 You can share this story on social media: