Made in Russia: Officials obliged to source locally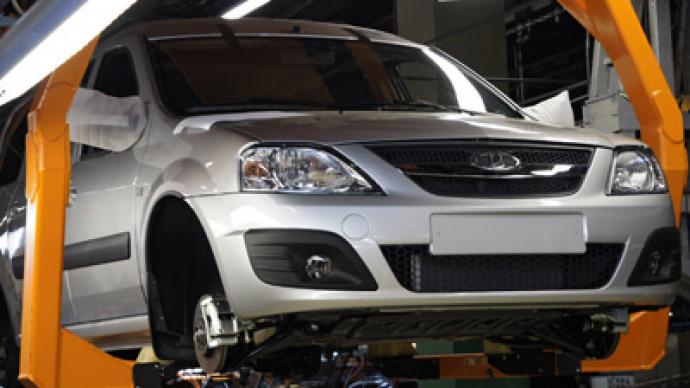 State Duma and Public Chamber are working on a legislation the will oblige civil servants to purchase goods made by Russian manufacturers rather than foreign.
The authors of the initiative believe the new legislation would support local producers, while opponents insist that only open competition can really encourage the development of industry. It is suggested that foreign companies should not be allowed to participate in procurement tenders if Russian companies produce the required merchandise."We should rule out the very possibility of purchasing an imported product if a domestic one is available," Sergey Zheleznyak, a senior deputy from the United Russia party told Izvestia daily. So far, civil servants have not been really patriotic at least when it comes to choosing cars and it is uncommon thing to see officials using a Lada or a Volga. The majority prefer European or Japanese vehicles."Yes, our automobiles are not very good. And our roads are not very good. So, bureaucrats should feel all the shortcomings of both with their own backs," Sergey Markov, a member of the Public Chamber, pointed out. Civil servants should also remember the huge amount spent on state procurement and it should go to Russian producers, the stressed. Earlier this year, President Vladimir Putin stated that civil servants must use vehicles made in the Common Economic Zone (Russia, Belarus and Kazakhstan).He personally tested several Russian-made vehicles, including the Lada Kalina Sport and Lada Granta by AvtoVAZ. Putin explained later that his test-drives were meant to draw attention to local automakers and support them.
Meanwhile, some experts are skeptical about the proposed legislation. "Closeness leads to lack of competition and, as a result, to lower quality and higher prices," said Mikhail Yevrayev, the former head of the Federal Antimonopoly Department on state procurement control. Aleksandr Stroganov, the chief of the Center for State Procurement, agrees the suggested law will not work as it is unclear what can be considered Russian goods. For instance, several large foreign automakers have been operating in Russia for over a decade. Even though their cars are made in Russia, they can still hardly be related to the country. Another question is how to define foreign versions."Well, [Lada] can be called a version of a Mercedes, it also has four wheels," he told Vesti FM radio station.United Russia MPs plan to discuss possible mechanisms for the proposed bill with experts during a forum in mid December and after that develop the document.
You can share this story on social media: