Prosecutor-General to monitor Duma elections
Published time: 13 Sep, 2011 07:53
Edited time: 13 Sep, 2011 11:53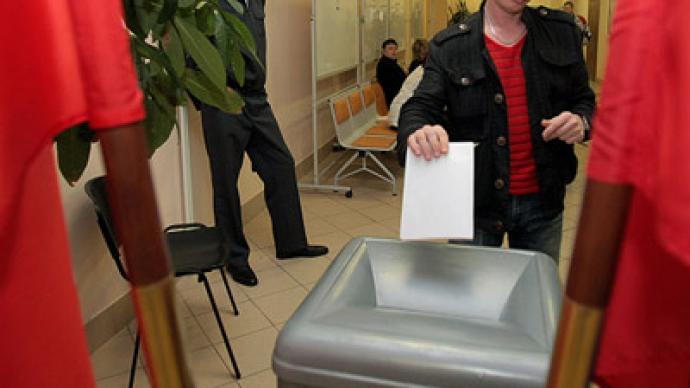 The Prosecutor-General's Office has announced it will monitor the parliamentary campaign and State Duma election. A special department will be created to deal with citizens' and parties' complaints of irregularities.
­Prosecutor-General Yury Chaika also ordered the creation of a working group which would co-operate with the Central Election Commission and immediately report cases of fraud or violations of electoral law. 
The opposition has also announced its intention to monitor the election. On Monday, the liberal Yabloko party met to discuss co-operation between members of territorial election commissions and opposition observers.
"We have reached a preliminary agreement and are now getting ready a joint memorandum," Yabloko deputy chairman Galina Mikhalyova told Nezavisimaya Gazeta daily. 
She added that initially two more parties – Patriots of Russia and Right Cause – were supposed to join the initiative but quit at the last moment. "We can only make guesses why," Mikhalyova added. 
The Communists have said co-operation with other parties in election monitoring is beneficial for all, and stressed that this would not be the first time they have got involved. 
"The more observers there are during the election, the better," Communist deputy Vadim Solovyov noted, adding that OSCE observers should also be involved.