London dismisses reports of Magnitsky List approval – Russian diplomat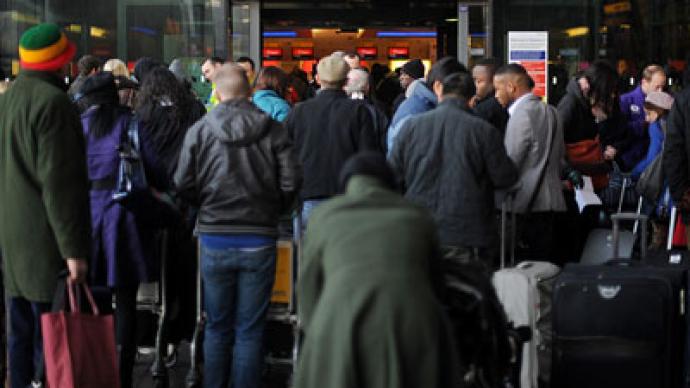 Russia's deputy foreign minister has claimed the British Foreign Office has assured Moscow that, contrary to recent press reports, Britain has not introduced any visa restrictions connected with the so-called Magnitsky List.
"We have received assurances from the head of the Foreign Office of Great Britain that there have been no political decisions concerning the so called Magnitsky List and no visa restrictions have been imposed on Russian citizens in connection with this," Vladimir Titov was quoted as saying by Interfax. The deputy minister's words came as the latest step in the development that started with the Sunday Times' recent report claiming that the United Kingdom had blacklisted a group of Russian officials allegedly involved in violations of Human Rights. The newspaper referred to a letter by Immigration Minister Damian Green to a fellow Tory MP and claimed that the list contained the names of 60 officials, including prosecutors, judges, police officers and prison chiefs. At first the Russian side said it was perplexed by the report and soon the Russian Foreign Ministry threatened London with retaliatory measures if the information in the article was true. Russian ambassador to the UK Aleksandr Yakovenko said on Sunday that he would demand an official explanation from the country's Foreign Office."We have focused our attention on this [blacklist] and have asked the British government to either confirm or deny it. Our reaction will depend on the response [from UK officials]," Foreign Ministry spokesperson Alexander Lukashevich said on Monday.The Magnitsky List takes its name from Sergey Magnitsky, a lawyer working for the British investment fund Hermitage Capital, who died following mistreatment in a Russian prison in 2009 while under investigation over a gross tax evasion scheme. Hermitage managers and lawyers claimed that Magnitsky was deliberately killed by Russian law enforcers because he was trying to expose large-scale corruption. A massive PR campaign by Hermitage Capital resulted in approval of the so-called Magnitsky Bill in the US in 2011 – an act blacklisting Russian officials linked with the case and freezing their assets in US banks.The Russian Foreign Ministry has blasted the move as an attempt to pressure justice and interference in another state's internal affairs. Russia has also responded by introducing its own entry ban on a group of US officials suspected of human rights violations.
You can share this story on social media: