United Russia blasts UK over visa blacklist
Published time: 3 Sep, 2012 15:17
Edited time: 3 Sep, 2012 19:20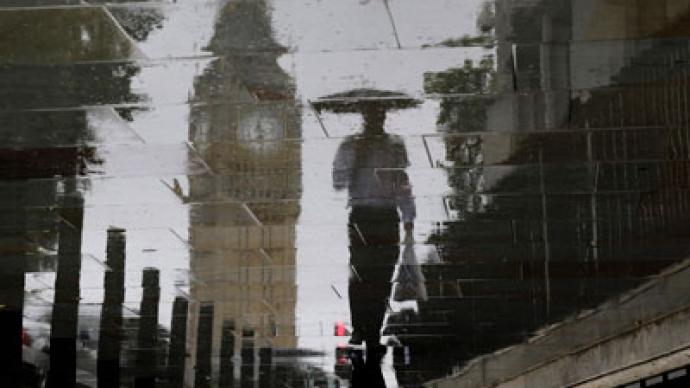 A senior United Russia official harshly criticized the UK's implementation of a visa blacklist for Russian officials supposedly involved in a human-rights abuse case.
­Andrei Vorobyov, the leader of United Russia's parliamentarians, slammed the so-called 'Magnitsky List,' named after a Russian lawyer who died in pretrial detention in 2009.

Vorobyov called the blacklist "perverse" and "based on subjective factors."
UK Home Secretary Theresa May delivered the blacklist to the British Embassy in Moscow, the Sunday Times reported earlier this week.

The list contains the names of 60 officials, including prosecutors, judges, police officers and prison chiefs, the report revealed, citing a letter from Britain's immigration minister, Damian Green, to a fellow Tory MP
The British Embassy in Moscow has neither confirmed nor denied the existence of the Magnitsky List.
Sergei Magnitsky, who worked for Hermitage Capital, was arrested in November 2008 on charges of tax evasion. He died while in pre-trial custody.
Moscow claimed it would respond according to diplomatic procedure if London imposes sanctions against Russian citizens, Foreign Ministry spokesperson Alexander Lukashevich said on Monday.
"We have focused our attention on this [blacklist] and have asked the British government to either confirm or deny it," Lukashevich said. "Our reaction will depend on the response [from UK officials]."
Russian ambassador to the UK Alexander Yakovenko said on Sunday that he would demand an official explanation on from the country's Foreign Office.
And Valery Shnyakin, of the Russian Federation Council's Foreign Affairs Committee, called for a "symmetrical response" against UK citizens and companies in response to the implementation of the blacklist.
"There should be a symmetrical response on our part," Shnyakin said. "There is appropriate diplomatic practice, there are many options, including those affecting the interests of British companies operating on Russian territory or of UK citizens who may find themselves blacklisted'  as personae non gratae."
Britain's approval of the list of Russian officials allegedly involved in the death of Sergei Magnitsky is a gesture of support towards the US and President Barack Obama, whose administration initiated the "Magnitsky list," he said.
"I am perplexed to hear Sergei Magnitsky being portrayed in the West and in Europe as a rights campaigner or lawyer, whereas Magnitsky had been a financier, an accountant and an auditor," Shnyakin said. "No lawyer would have been able to conceive such shrewd tax evasion schemes that inflicted considerable losses to our budget."
Shnyakin was among a group of Russian senators who traveled to the US in July to present new information and evidence in the case.
Russia should be ready for decisive retaliatory action, he said.

He added that other European countries could follow suit, and that Russia "should be ready for that."