Customs Union aims to become global economic pole
Published time: 12 Jul, 2011 13:18
Edited time: 12 Jul, 2011 18:28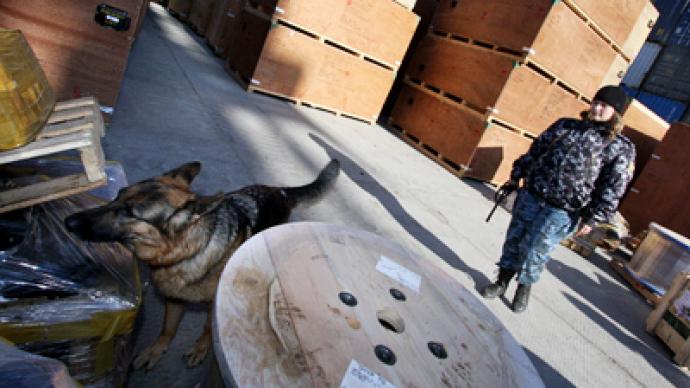 A major task of the Customs Union and the Common Economic Space of Russia, Belarus and Kazakhstan will be to create a new pole of world economy activity, Prime Minister Vladimir Putin said during a conference on Tuesday.
­While speaking to the heads of the economic ministries, major business associations and entrepreneurs from all three states that will be party to the Customs Union at the July 12 conference entitled "From the Customs Union to the Common Economic Space: Business Interests," Prime Minister Putin expressed his optimism for the ambitious project.   

"We have large-scale goals and their fulfillment, in fact, should eventually change the whole structure of the Euro-Asian space. In prospect, the formation of the Customs Union and the Common Economic Space opens the way for the creation of a Euro-Asian economic space," Vladimir Putin said.

"We plan to form a powerful union which can and must become one of world economic poles," he went on to say, adding that it is not "an exaggeration". The prime minister outlined that this will allow Russia and other members of the organization to join the technology race as well as compete for investors "on equal terms". 
Vladimir Putin believes that the member states of the Customs Union have all necessary means to do it:  "These are human and natural resources. But this goes without saying, just to mention the fact that Russia became the world leader in the production of oil last year." And the key to success is integration through common interest."   
As Economic Development Minister Elvira Nabiullina said earlier on Tuesday, the enforcement of the common Tax Code last year created the conditions for building a common customs territory for all three countries. 
The Customs Union was formally set up in October 2007, but it was not until 2009 that a series of agreements providing for a legal framework for some practical issues regarding co-operation were signed. In July 2010, the new Customs Code canceling mutual clearance controls on the borders took effect. In December 2010, Russia, Belarus and Kazakhstan signed a package of documents for the creation of the Common Economic Space (CES). The launch of the Common Economic Space is scheduled for January 1, 2012.