EU wants Ukraine to choose between free trade with Europe and Customs Union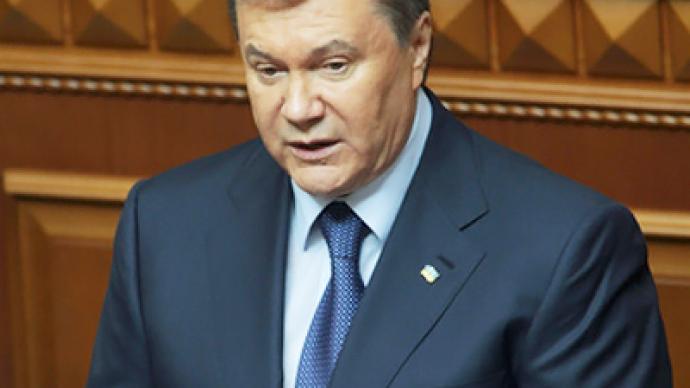 Ukraine has a clear plan for integration with the EU, but at the same time it will seek cooperation with the Customs Union of Russia, Belarus and Kazakhstan, according to the country's President Viktor Yanukovich.
He made the statement during a joint news conference with the European Commission President Jose Manuel Barroso in the capital Kiev. "Things are changing, and we have to take into account changes that take place with our neighbors. I mean in particular the creation of the Customs Union between Russia, Kazakhstan and Belarus," said the Ukrainian leader. In Viktor Yanukovich's opinion, such partnership will not be an obstacle to the creation of a free-trade zone with the EU.Unlike Ukraine, the three states which currently form the Customs Union are not members of the World Trade Organization (WTO). Earlier, Moscow said that the establishment of the free-trade zone between Brussels and Kiev would force Russia to toughen customs regulations on the Russia-Ukrainian border. This would result in the reduction of Ukrainian exports to the Customs Union member states. The Ukrainian head said that Russia and Kazakhstan will soon join the WTO, so Ukraine's bilateral and multilateral relations with them will be based on an equal footing. The EC president responded by saying that Ukraine is free to conclude any agreements that are in its economic interests."At the same time, the signing of such deals should not affect Ukraine's engagements within the WTO as well as future commitments for the free-trade zone," Barroso said.However, he sees no way for this to be achieved in practice:"It is impossible to integrate into the Customs Union and have a deepened all-covering free-trade zone with the EU," he added.
You can share this story on social media: