CSTO seeks closer co-operation with UN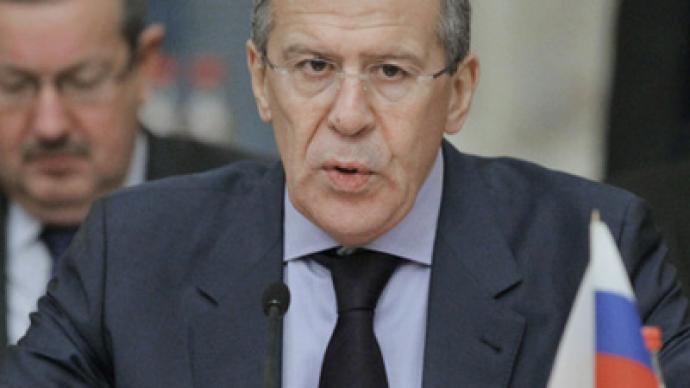 Russia's Foreign Minister Sergey Lavrov has participated in a meeting with his counterparts from the Collective Security Treaty Organization (CSTO) member states in Minsk.
On Tuesday, the ministers gathered to discuss a wide range of security-related issues, including the development of co-operation in the framework of the CSTO that, along with Belarus, embraces Armenia, Russia, Kazakhstan, Kyrgyzstan, Tajikistan and Uzbekistan."We discussed the functioning of our co-ordination mechanisms today. We have created lots of them. Some pretty good results have already been achieved, including in the fight against drug trafficking and illegal immigration, as well as in the sphere of information security," CSTO Secretary General Nikolay Bordyuzha said later in the day at a meeting with Belarusian President Aleksandr Lukashenko, cites Interfax.Special attention was paid to the implementation of priorities declared by Belarus, which holds the rotating chairmanship of the organization. In particular, the ministers discussed the Organization's institute of partnership and, also called for the development of CSTO-UN peacekeeping activities. Talking to journalists, Belarusian Foreign Minister Sergey Martynov expressed hope that "the subsequent meetings of the Council of Foreign Ministers over this issue will provide important tools for the CSTO, both for partnership and cooperation in peacekeeping activities," cites Itar-Tass. He also noted that "it will help bolster the prestige" of the organization and its' "further transformation from a closed, actually bloc-like body into a serious instrument of maintaining peace and security on the regional and global scale."According to Belarus' top diplomat, "At the present stage we proceed from the understanding that it is possible to use the CSTO potential in peacekeeping operation at the global level." Martynov also did not rule out the possibility of using the UN potential in peacekeeping operations in the CSTO responsibility zone. However, those are plans for the future, while now the former Soviet republic's security alliance is working out procedures and for joint peacekeeping activities with the UN. As for co-operation with the North-Atlantic alliance, Martynov said "we are not completely satisfied with the level and content of contacts with" the bloc, reports Belarusian news agency BelTA. The minister believes such work should be more fundamental and serious, but so far no adequate response has been received from NATO considering CSTO proposals. President Lukashenko expressed confidence that the CSTO has "every chance of seriously enhancing the international authority and importance of our organization as a regional structure, which effectively maintains security on former Soviet soil," cites Interfax. He noted that the strengthening of the organization meets the interests of all of its member states.The next meeting of the Council of CSTO foreign ministers will be held in Moscow in December this year.
You can share this story on social media: