US ambitions above European stability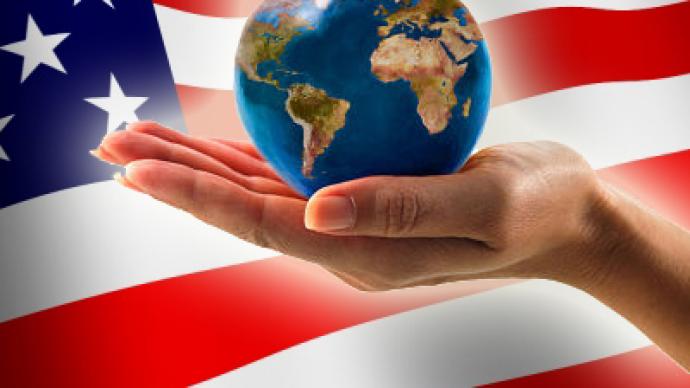 Fearing a surge in Moscow's influence, the US blocked potential cooperation between NATO and the Russia-initiated Collective Security Treaty Organization (CSTO), leaked diplomatic cables reveal.
The alliance's secretary General Anders Fogh Rasmussen was ready to put forward an idea of new cooperation between NATO and the CSTO, but the plan was shelved after American interference. That is what emerges from the US State Department cable dated by September 10, 2009, which was released last week by the whistleblowing website, WikiLeaks via Norway's daily Aftenposten. Apparently, the diplomatic communiqué was a result of work by a US "mole" inside Rasmussen's office. The source – named as "a member of the NATO International Staff (strictly protect)" – reported that during September 18, 2009 speech at the Carnegie Endowment in Brussels, Rasmussen was going to propose that NATO engage with the CSTO. Shortly before that, NATO's chief said has had "an open mind" and that he would consider a proposal by former US National Security Adviser, Zbigniew Brzezinski. In his article in Foreign Affairs magazine, the political scientist suggested that NATO's goal is to consolidate security in Europe by drawing Moscow into a closer association with the Euro-Atlantic community, "and to engage Russia in a wider web of global security that indirectly facilitates the fading of Russia's lingering imperial ambitions". A good first step in that direction, he said, could become an agreement on security cooperation between NATO and the CSTO, which consists of Armenia, Belarus, Kazakhstan, Kyrgyzstan, Russia, Tajikistan and Uzbekistan. However, the US State Department maintained a different opinion.According to the cables, "engaging with an organization initiated by Moscow to counter NATO and U.S. influence would be counterproductive at a time when we should focus on enhancing relations with Russia bilaterally and as an alliance". The engagement between the two organizations "would likely lead to the same bloc-on-bloc dynamic that manifested during the Cold War, and further increase Moscow's influence over our Central Asian partners, countries we should actively court through NATO's Euro-Atlantic Partnership Council (EAPC)".In addition, the cooperation between the two military blocs would "go further than many Allies, including the United States, will be comfortable with". As it appears, US made everything possible to remain "comfortable" and thwarted Rasmussen's initiative as when he delivered his Brussels speech a few days later nothing was said about the NATO-CSTO cooperation. And the situation has not changed much since then.According to Russia's permanent representative to NATO, Dmitry Rogozin, the main principle of American policy is "divide and rule." Washington sees the CSTO as Moscow's sphere of influence and they will be striving to obstruct its relations with neighbors "until strong Russia-linked processes can be set up all over the post-Soviet area." The most important thing for the US is to build up personal relations with the Asian member countries of the CSTO "in order to break the whole bunch twig by twig," Rogozin said in an interview with the Komsomolskaya Pravda daily. NATO's deputy assistant secretary general for political affairs and security policy, James Appathurai, stated that the alliance has good relation with all members of the CSTO, and that that is enough for NATO. It seems that NATO has yet to come up with a clear idea of what it wants to be in the future – an instrument for fulfilling American ambitions, or a military alliance that could counter modern challenges such as terrorism and drug trafficking. Its relations with Russia are a one-step-forward, two-steps-back policy. Or is it simply the influence of Washington's same-old double standards? One the one hand, the alliance's chief states that Russian-NATO cooperation is the best protection for the alliance's members. On the other hand, as cables reveal, the organization still believes that it needs to be on alert when it comes to relations with Moscow. According to a leak made public last year, US Secretary of State Hillary Clinton signed a confidential cable confirming NATO's commitment to defending Poland and the Baltic states from Russia. In the event of an attack, American, British, German and Polish troops would take up arms along the Baltic front. The military plans were supposed to be kept a secret, to avoid tension in Russian-NATO relations.
You can share this story on social media: