Red TV: Communists to launch their own channel
Published time: 15 Aug, 2012 09:49
Edited time: 15 Aug, 2012 13:49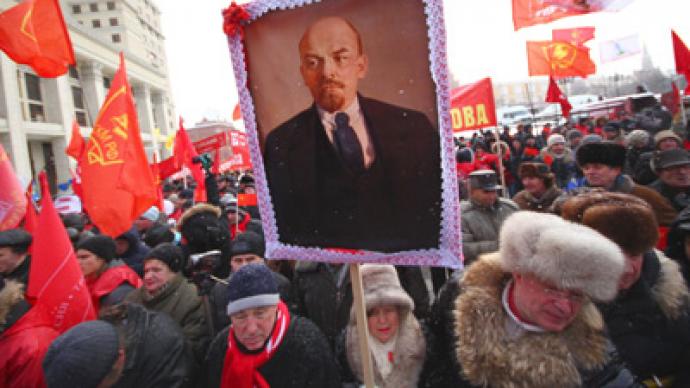 The Russian Communist Party, KPRF, is preparing to open a 24-hour internet TV-channel by the end of the fall to promote leftist policies in the country.
Those behind the project hope the new channel – the name of which is kept secret – will attract viewers who are interested in monitoring news as well those engaged in active citizenship.
The KPRF promise they will give the floor to anyone sharing left-of-centre political views and to those who suggest a course for the country's development which is different to the current one, the head of the project, Communist MP Dmitry Novikov told Izvestia daily.
MPs from three other State Duma parties – Fair Russia, Liberal Democrats and United Russia – as well as representatives of the opposition who have no seats in parliament may also be invited to speak on the channel, Novikov noted.
As for the content, the KPRF channel plans to show documentaries, reports, press reviews, problem discussions. While no "classical" news block is planned at the initial stage, burning issues will still be covered in the framework of other programs on the channel, the MP pointed out.
The idea of an internet TV channel as an alternative to the federal channels and public television initiated by the government was put forward by Fair Russia. It is estimated that channel would need around 100 million roubles (about US$3 million) per month to operate, which would be raised from sponsors.
Unlike Fair Russia, the Communists are planning to spend ten times less than their competitors and are only relying on their own funds.
"We are not considering sponsors, as it's an unstable thing," Novikov noted. "If we get investors – good, if no – the minimal budget is still guaranteed by the party's resources."