Opposition protests Medvedev's project of independent Public TV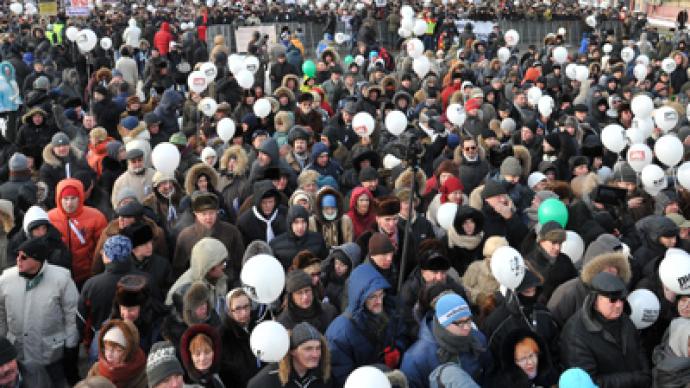 Communist MP and film director Vladimir Bortko says he opposes the creation of Public TV in the country because the project would only serve the interests of pro-market liberals, who already are well represented in the media.
The Deputy Head of the State Duma Committee on Culture said at parliamentary hearings that President Dmitry Medvedev failed to take into account the opinion of parliamentarians. He's joined by the head of Vladimir Putin's elections HQ, Stanislav Govorukhin who is also strongly against the Public TV idea."Of the three members of the State Duma committee on culture, all three oppose the Public TV," he added.Bortko claims the only group who would gain from the move is the relatively small strata of liberal intelligentsia or pro-market intellectuals and these people already have the mass media that represent their interests, like Ekho Moskvy radio and the Rain TV channel.If the Public TV starts working as planned in six months Russia will have 'Bolotnaya Square' opposition on a nationwide scale, Bortko said hinting at the mass protests against elections irregularities that took place in Moscow after last year's parliamentary polls. The communist deputy added that the 30 billion rubles (over $1 billion) the President plans to allocate to the project can be used to build 150 schools and other facilities.On April 17 Dmitry Medvedev signed the decree ordering the creation of independent public television on which all political parties will get equal representation. The project will be initially financed through a government grant, but later it is planned to begin a special endowment that would provide the necessary funding.Public opinion polls show two thirds of Russians consider Public TV an important project. Currently, 98 percent of Russians said they were getting daily information from Federal TV channels and 77 percent said they trusted these reports.The Public Television is expected to start broadcasting on January 1, 2013.
You can share this story on social media: