Opposition to create TV station based on crowd funding
Published time: 14 Jun, 2012 08:15
Edited time: 14 Jun, 2012 12:15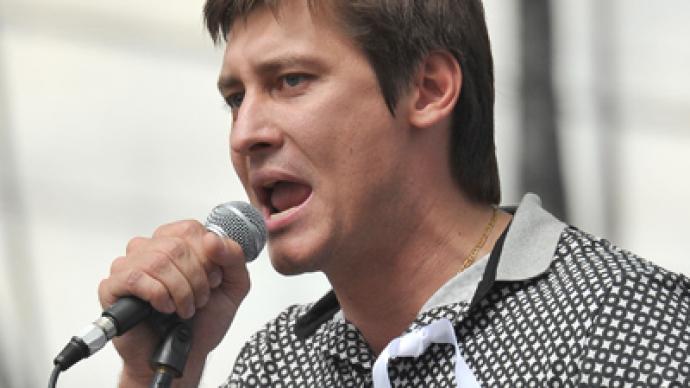 Opposition figures are getting ready to launch a new internet TV channel as an alternative to the federal channels and public television initiated by the government.
­"We'll focus on the high quality of the content and picture, as it is the only way to gain hearts of citizens, who will finance the project," Fair Russia deputy Dmitry Gudkov told Izvestia daily.
He estimated that the channel would require financing of around 100 million rubles (about US$3 million) per month. Gudkov added that to raise this sum would require about 1 million people willing to pay a symbolic 100 rubles ($3) per month for what he calls objective information and analysis.
The content of the new channel will have free copyright and can be used by any other media, Gudkov said.
The MP added that viewers will also be able to choose topics for the programs, as well as vote for hosts and presenters thus evaluating their work.
Several independent journalists and politicians have agreed to join the new channel. In addition, according to Gudkov, some journalists working for the federal channels are also considering their proposal.
The release of the first program, dedicated to pressing political and social issues, is expected as early as September.