Syria has no Russian-made chemical weapons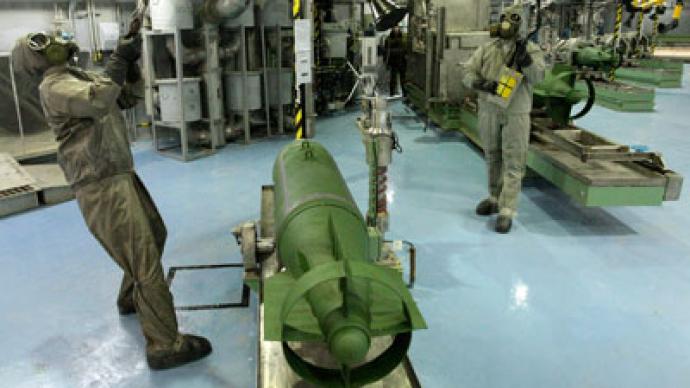 Russia has never supplied chemical weapons to Syria, a senior Russian official in charge of chemical weapons safety stated on Tuesday.
"I wouldn't say that chemical weapons possessed by Damascus were made in the USSR or Russia," Col. Vladimir Mandych told journalists. He reminded that Syria was among the five UN member-states that refused to sign the 1997 Chemical Weapons Convention, which outlaws the production, stockpiling, and use of such arms.Mandych stressed that situation in Syria has exposed the necessity for the international control over the storage and use of these weapons of mass destruction. "Its usage would result in severe consequences for participants of a military conflict and civilians as well as cause fatal damage to the environment. The international community should certainly take measures to prevent the usage of chemical weapons in the 21st century," the official asserted. The statement comes shortly after US President Barack Obama warned Damascus of "enormous consequences" should the Arab Republic deploy chemical or biological weapons.In late July, the Syrian Foreign Ministry warned the country could use chemical weapons against external aggression. Damascus stressed though that it would never be aimed against civilians and underlined that the weapons stocks were secure.
You can share this story on social media: