More Belarus officials banned from Europe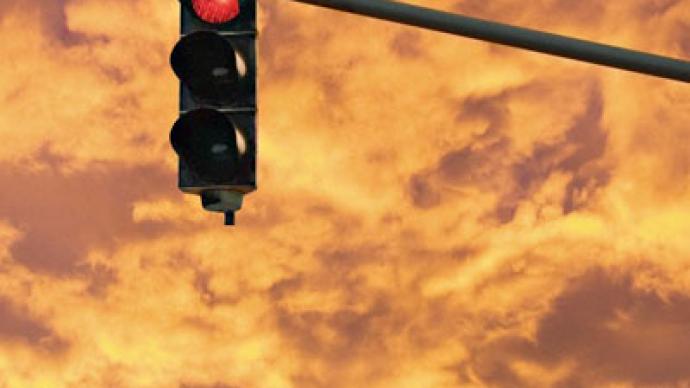 The EU has extended sanctions against Belarus, which include the freezing of their European assets and a travel ban for 192 Belarusian officials. On Monday, sixteen names have been added to the blacklist.
It is expected that the decision of the board and the names of 16 Belarusian officials who were added to the list of banned in the EU will be published on October 11 in the Official Journal of the European Union, Belapan news agency reported.Earlier, Mayak radio station reported that the sanctions will be imposed on a group of judges and prosecutors, connected to the trial of opposition politicians and journalists.The crackdown on opponents of the Belarusian leader Aleksandr Lukashenko followed last December's presidential election, the result of which was contested by the opposition. Mass riots broke out in the capital, Minsk, shortly after the ballot, but were severely suppressed by the authorities. Hundreds were detained and later arrested. A series of trials over those allegedly involved in organizing the protests took place in spring. Three former presidential candidates are still in prison. Some opposition members have been released, though not rehabilitated.The EU is outraged by the continuing repression against opposition figures in Belarus and has been putting pressure on Belarusian President Aleksandr Lukashenko to free political prisoners."Lukashenko should understand that he must release all political prisoners. If he doesn't draw lessons from soft measures, tough measures will follow, including the extension of sanctions," said Dutch Foreign Minister Uri Rosenthal.The EU has repeatedly introduced visa bans against Belarusian officials. Over time, sanctions were frozen and then re-entered into force. President Lukashenko is also among those banned from the EU. Germany has been especially insistent in its efforts to obstruct Belarus from Europe. In a recent move, Chancellor Angela Merkel pushed for exclusion of Aleksandr Lukashenko from the Eastern Partnership summit in Warsaw.Official Minsk has repeatedly said that such methods of pressure are hopeless.Earlier, Lukashenko said that Europe applies double standards when it comes to dealing with social unrest. In August he observed that the actions of British authorities who cracked down on public protests in London were seen as entirely appropriate, adding that but if Belarus had behaved in such a manner, it would have been severely criticized.