Belarusian troops receive Wagner training
Fighters from the PMC are sharing their experience from the Ukraine conflict with local territorial defense units, according to Minsk
Less than a month after launching a short-lived mutiny in Russia, members of the Wagner private military company are training Belarusian troops and sharing the battlefield experience they gained from the Ukraine conflict, according to the Defense Ministry in Minsk.
In a statement on Friday, the ministry said that together with the Wagner leadership it had developed a "road map" for military training and sharing experience.
It also noted that Wagner troops were instructing Belarusian territorial defense forces in exercises near the town of Osipovichi in the central part of the country. The drills focused mainly on tactical movements across the battlefield as well as firearms, engineering, and first aid training, according to the statement.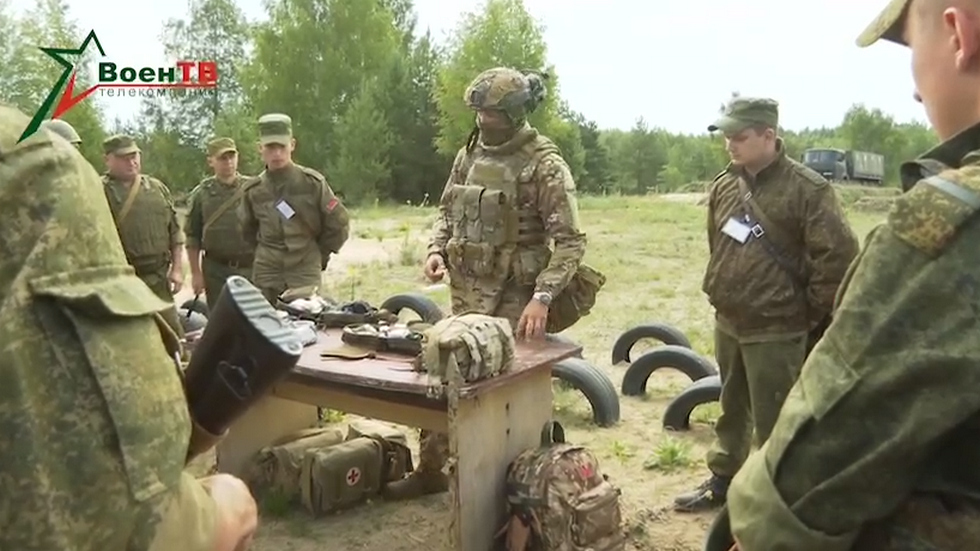 Voyen TV, an outlet affiliated with the Belarusian Defense Ministry, shared footage of the exercises involving territorial defense forces, which are typically tasked with protecting borders and strategic facilities. Several unnamed soldiers interviewed by the channel praised Wagner's battlefield experience.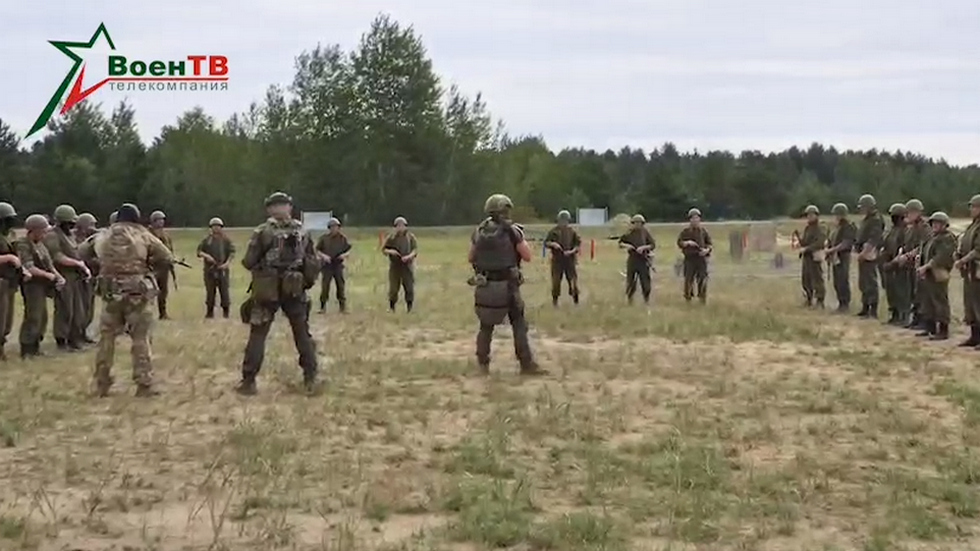 "Listening to them is very interesting, of course. They have seen live action, and this experience is very useful for the Belarusian army. We have not taken part in hostilities since the end of the Afghan War," he said, referring to the Soviet-era conflict that lasted from 1979 to 1989.
In late June, Wagner chief Evgeny Prigozhin accused the Russian Defense Ministry of staging a fatal missile strike on one of the PMC's camps, vowing retaliation and declaring a 'march for justice' on Moscow. Prigozhin later agreed to abort his advance on the Russian capital as part of a deal brokered by Belarusian President Alexander Lukashenko.
Wagner troops were given the option of either to returning to civilian life, signing contracts with the Russian Defense Ministry, or moving to Belarus. Earlier this month, Lukashenko suggested that fighters from the PMC could be used to defend the country, adding that he was "not worried" about Wagner's presence.
You can share this story on social media: