Bulgaria bans Russian planes
The country joined Poland and the Czech Republic in prohibiting flights from Russia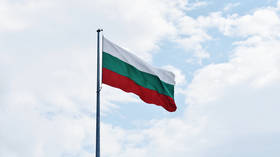 Bulgaria announced on Friday that it would ban Russian aircraft from entering its airspace – the latest European country to do so – amid Russia's attack on Ukraine.
In a statement, Bulgaria's Ministry of Transport announced it would ban the take-off, landing, and entry of Russian aircraft in its airspace from Saturday onwards.
"All aircraft with a license issued by the Russian Federation may not enter the sovereign airspace of the Republic of Bulgaria, including the airspace over territorial waters," the statement declared, adding that the measure was being taken "in solidarity with Ukraine."
Bulgarian Prime Minister Kiril Petkov publicly condemned Russia's military operations in Ukraine this week, declaring, "The use of military force against a sovereign state is unacceptable in the 21st century."
Bulgarian Foreign Minister Teodora Genchovska condemned Russia's "military aggression," claiming it "undermines the sovereignty and independence of #Ukraine and constitutes a grave breach of international law."
On Saturday, Estonia, Latvia, Lithuania and Romania also announced they are closing their airspace to Russian planes.
Poland and the Czech Republic closed their airspaces to Russian aircraft on Friday, with Polish Prime Minister Mateusz Morawiecki accusing Moscow of engaging in "criminal aggression." The Czech Republic additionally suspended the processing of visas from Russian citizens.
The UK banned flights from Russian airline Aeroflot on Thursday and extended the ban to Russian private jets on Friday. Russia has banned UK flights from its airspace
Russia began conducting military operations in Ukraine on Thursday, with Russian President Vladimir Putin vowing to "denazify" and "demilitarize" the country.
You can share this story on social media: