Superjet-100 black boxes processed, one 'severely damaged' in crash-landing – aviation watchdog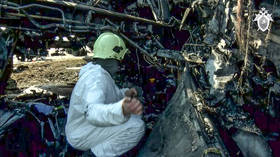 Researchers have begun to pore over data collected from the on-board recorders of the Sukhoi Superjet-100 that crash-landed at Moscow's Sheremetyevo Airport. However, the ensuing fireball has damaged one of the recorders.
The plane's cockpit voice recorder was recovered in "satisfactory condition," the Interstate Aviation Committee (IAC) noted in a press release on Monday. The plane landed hard and ground to a halt in a blaze of fire and smoke, leaving the parametric data recorder "seriously damaged."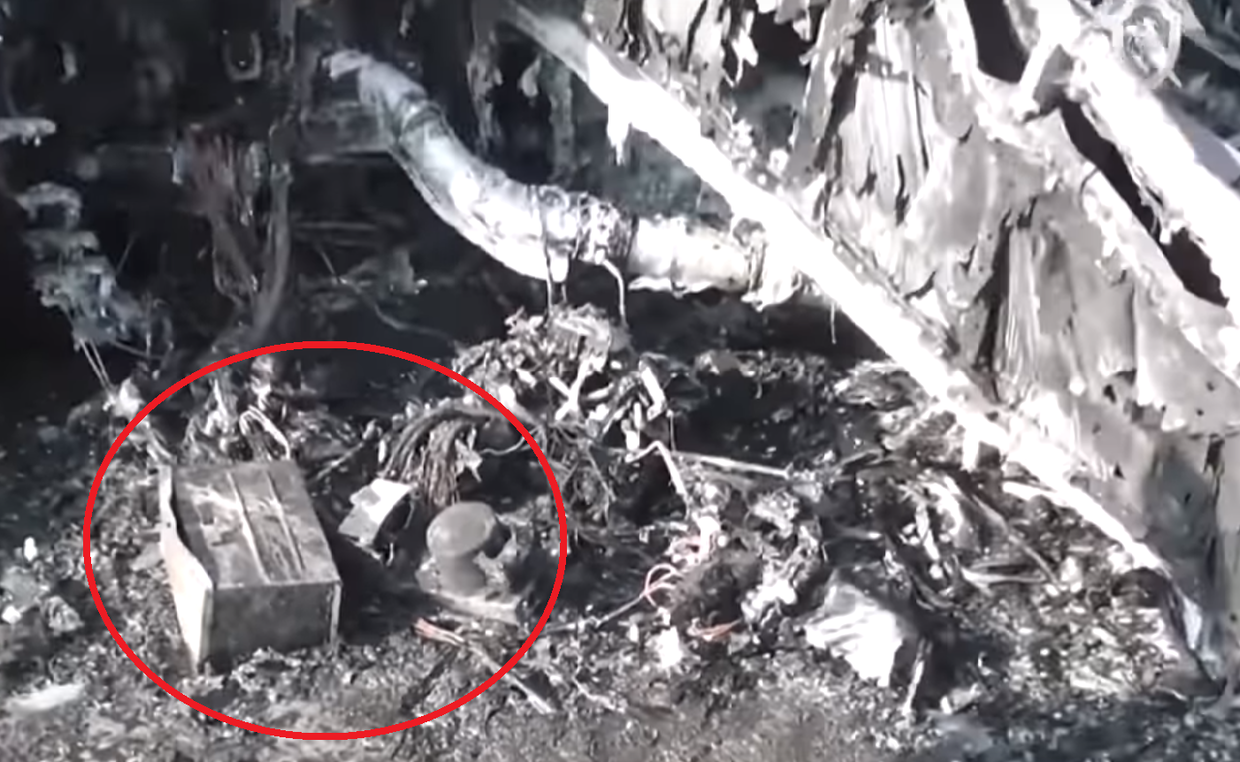 The IAC stated that despite the damage, all available data has been copied from both recorders – commonly known as the 'black boxes' despite their bright orange color – and a preliminary report is due within 30 days.
Aeroflot Flight SU1492 departed from Moscow's Sheremetyevo International Airport on Sunday, bound for Murmansk. Shortly after takeoff the crew signalled an emergency and returned to Moscow. Landing hard and fast, the plane smashed into the runway, exploding into an intense fireball. 40 passengers and one crew member died in the tragedy.
Also on rt.com
Fiery Sukhoi Superjet-100 crash-landing: How it happened
As the chief air safety regulator of 12 former Soviet states, the IAC has taken the lead in examining data from the crash. The ruined plane has been dismantled and is currently sitting in a hangar at Sheremetyevo while investigators examine the cause of the disaster.
With the vital details still unknown, the jet's captain told Telegram channel Baza that he noticed a bright "flash and a bang" moments before losing communication with the airport, and approached for landing at a "normal" speed. The captain did not explain why the touchdown was so hard, while preliminary reports indicated that excess landing weight of one ton of unburnt fuel may have contributed to the aircraft's behavior.
The Russian Investigative Committee, meanwhile, is looking into several possible causes of the catastrophe, including the actions of pilots, the work of air traffic control, aircraft malfunction, and the adverse weather conditions, with reports suggesting that the emergency began with a lightning strike.
Think your friends would be interested? Share this story!
You can share this story on social media: