'Bears here, bears there': Putin says he almost got SURROUNDED in Russian wilderness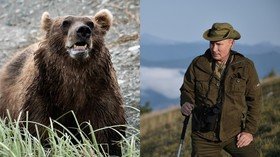 President Vladimir Putin has shared a story of getting surrounded by bears in sheer Siberian wilderness as he praised the work of Russian geographers, naturalists and explorers dealing with just that as part of their job.
"I went to these places, and saw: bears here, bears there. When they started moving towards us, we thought we better get moving. But these guys live there, right next to them, for seven months," Putin said at the Russian Geographical Society annual awards ceremony on Friday.
He described the work of geographers as fascinating, saying it requires not only dedication but also courage.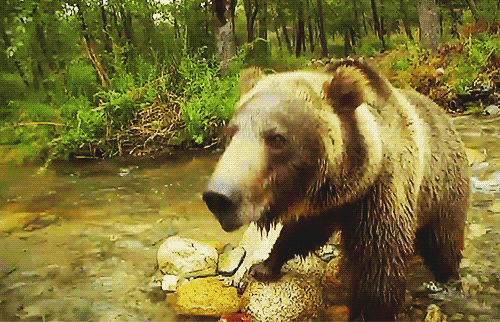 "It allows us to understand who we are and where we are going. It allows us to be stronger inside. That is very important, and is one of the elements of our national identity," Putin said.
READ MORE: 'Propaganda never takes time off': Putin 'hunts tigers' during his holidays, French TV claims
The Russian president is no stranger to the wilderness, having made numerous trips to remote regions. Most recently, he spent his summer holiday on the banks of the Yenisey River in the Siberian republic of Tuva, home region of Defense Minister Sergey Shoygu.
Like this story? Share it with a friend!
You can share this story on social media: