'Propaganda never takes time off': Putin 'hunts tigers' during his holidays, French TV claims
We're all used to the media gasping for air when they see Putin fishing or doing the butterfly stroke in a Siberian lake, but the French must have thought: well, if he does that, he probably hunts tigers, too, right?
The report on holiday activities of the heads of states which surprisingly (or not) started with the Russian leader was aired on 'Journal de 20 heures' program on France 2 channel on last Friday.
Journalist Valerie Astruc enthusiastically spoke about Putin's vacations. "Hunting a tiger in Siberia [and] diving in the icy waters of Lake Baikal." To make her point, Astruc showed a photo of Putin in 2008, who was serving as prime minister then, with a tiger lying on the ground. "The propaganda never takes time off," she exclaimed.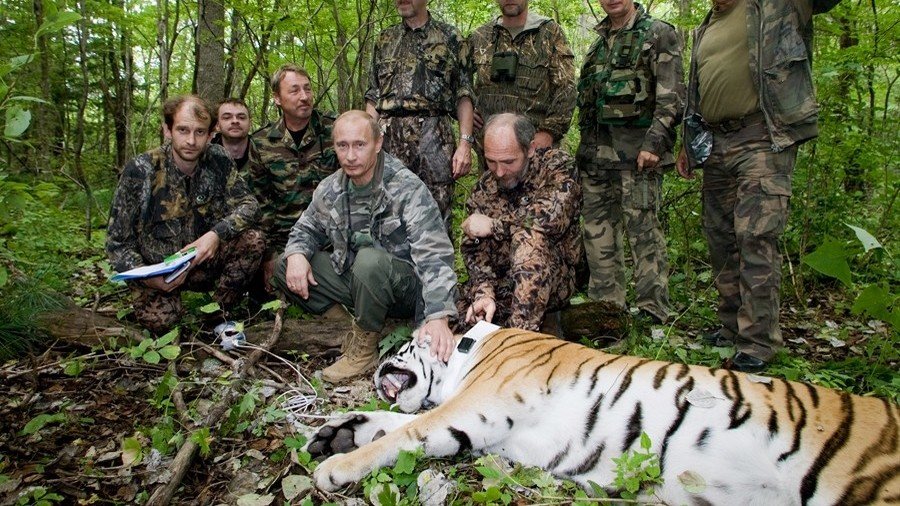 The photo which she showed does show Putin with a tiger. True. Was Putin hunting tigers? No.
So the story goes as follows. Putin visited the Ussuri Reserve in Russia's Far East in 2008. The center just started a program to protect the Amur tiger, an endangered species which are very likely to become extinct.
During the visit Putin and the reserve's scientists received a message that a five-year-old tiger had been trapped. When the group arrived at the scene they saw that the animal broke free from the trap. Putin quickly took a gun loaded with tranquilizers – not actual bullets – and shot it. The researchers put a collar on the animal and it was soon released. The end.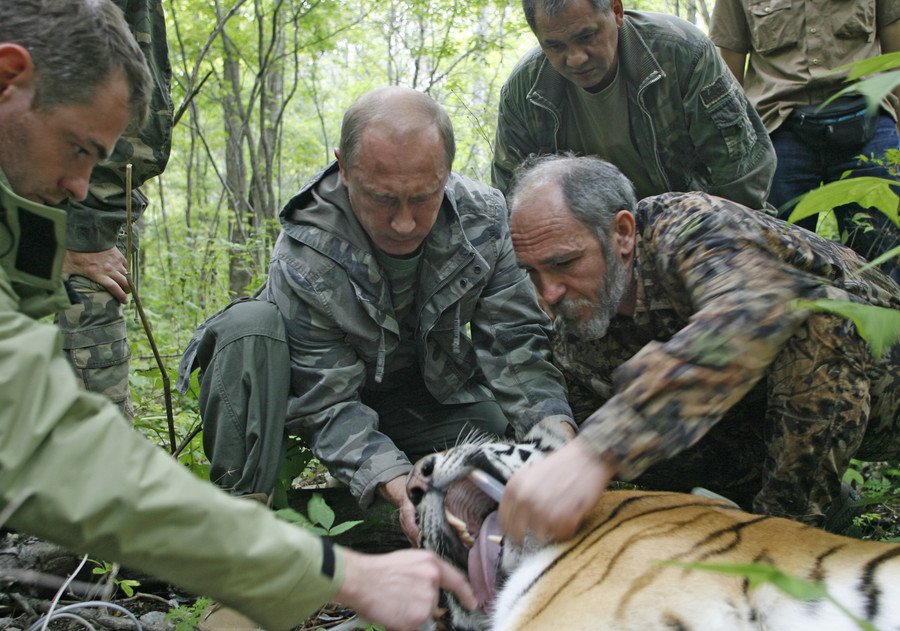 Replying to RT France on Twitter, France 2 insisted that this was "not fake news" but "an involuntary error" and the channel's authorities regret it.
Emmanuel Macron's former presidential rival Jean-Luc Mélenchon lashed out at the channel, calling the report "the rudest anti-Russian propaganda.""Good examples of a lie live on air," Melenchon wrote on Facebook. The politician suggested that the channel either is incompetent "due to poor documentation" or did it on purpose "given the Russophobia" mood stirred by the media. "In both cases it is serious and [shows] a lack of professionalism," he concluded.
Social media also criticized France 2 even after the channel apologized, labelling the report fake news. "No one believes you now; you are propagandists," one person replied to the channel on Twitter, while another added that it was "a professional mistake." "France 2 and its latest myth…", another user tweeted.
So instead of reveling the everyday villainy of the Russian president, the French reporters accidentally exposed their own 'dark side'.
Think your friends would be interested? Share this story!
You can share this story on social media: