Russian military introduces obligatory courses to protect state secrets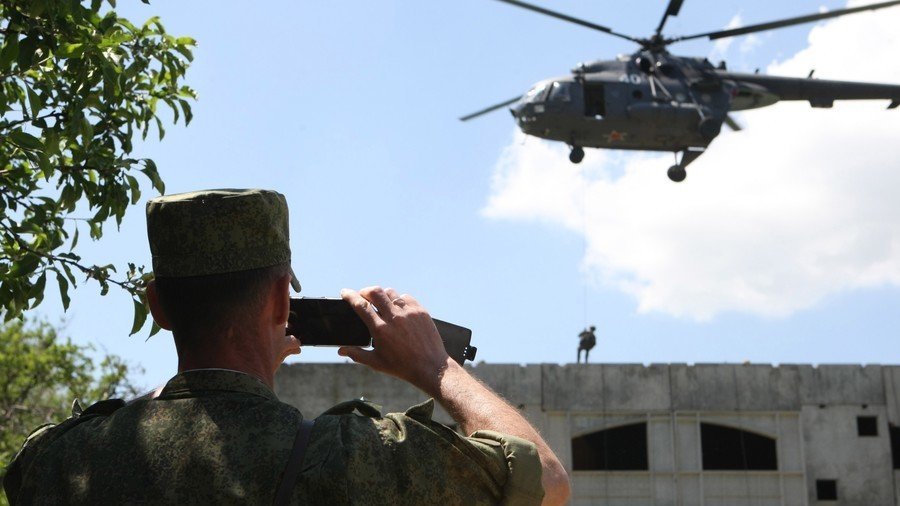 The Russian Defense Ministry is set to educate officers and soldiers on how to behave online in order to protect state-level secrets. The military also intends to tighten legislation punishing leakers of sensitive data.
The military will launch obligatory courses on the protection of state secrets starting next year, Izvestia newspaper reported, citing the ministry's press service. The servicemen are set to get insights into what they are allowed to post on the internet, how to use social media safely, what should – and should not – be told to strangers, and other guidance.
The courses will be obligatory for all the servicemen, despite the majority of soldiers not even having clearance for state secrets. Personnel lacking clearance will actually get longer lectures on the matter, since others have already undertaken obligatory secrecy training.
The military will also explain to the soldiers why it has restricted the use of modern smartphones in the army, and why a lack of clearance for secrets doesn't mean that someone can post online everything he sees in the army. Before smartphones were prohibited, low-ranking soldiers apparently believed they were free to post photos and videos from their units.
Apart from ramping up education, the military is also tightening liability for leaking secret data. Earlier in November, the Russian State Duma approved the first reading of a bill, which forbids soldiers to post information about themselves and their fellow servicemen online or release it to media. This includes photos, videos, geolocation data and other information. Anyone who violates these rules is liable for disciplinary repercussions up to dismissal, regardless of their rank.
The Russian military embarked on restricting the online activities of its members last year, citing the need to protect its servicemen from foreign intelligence agencies and terrorists alike. Armies worldwide also have regulations for their soldiers on how to behave online, and on social media in particular. The Pentagon, for example, released its rules of internet behavior in recent years.
Think your friends would be interested? Share this story!
You can share this story on social media: