Russian military servicemen banned from sharing any info on internet in government bill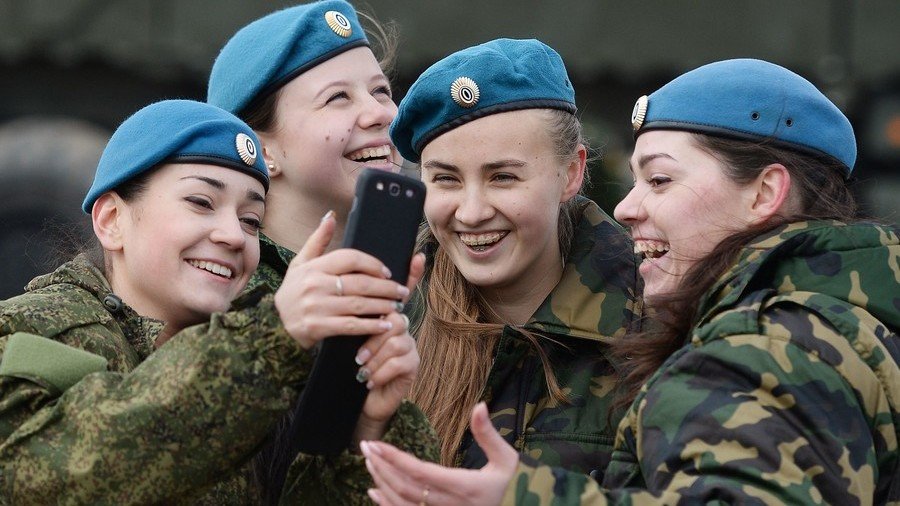 The Russian government has drafted a new bill which, if passed by parliament, would ban military servicemen from disclosing on the web any information about themselves, their units and other military staff.
The bill specifies that members of the military of any rank should not post information on the internet about themselves or other servicemen, including pictures and videos, as well as geolocation data. The rule applies equally to foreign citizens who serve in the Russian forces. Retired servicemen, however, are exempt from all restrictions imposed by the motion.
The current draft also outlines that exceptions to this rule are allowed in cases described within other Russian laws.
In an explanatory note attached to the bill, the authors write that an analysis of the activities of Russian military forces, including analysis of the ongoing counter-terrorist operation in Syria, has shown that military staff present a special interest for foreign special services as well as various terrorist and extremist groups. Information provided by servicemen to mass media, and that which is shared on social media and other internet resources, can be used by certain groups for propaganda purposes, for psychological warfare and, in some cases, for the creation of biased assessments of Russia's state policies.
The sponsors of the bill also wrote that they had used the experiences of other nations when developing the document.
This is not the first attempt by Russian authorities to limit the online activity of military staff for the sake of security. One of the more recent moves took place in February this year when the Defense Ministry issued a recommendation for all servicemen to generally abstain from using the internet for their own purposes. The ministry also recommended that soldiers and officers switch off geolocation services on their mobile phones.
It also requested that all military personnel ask their friends and relatives to exercise caution when posting anything to the web that could disclose sensitive information.
Think your friends would be interested? Share this story!
You can share this story on social media: