'Soviet space shuttle': Learn how Buran made debut flight 30 years ago (PHOTOS, VIDEOS)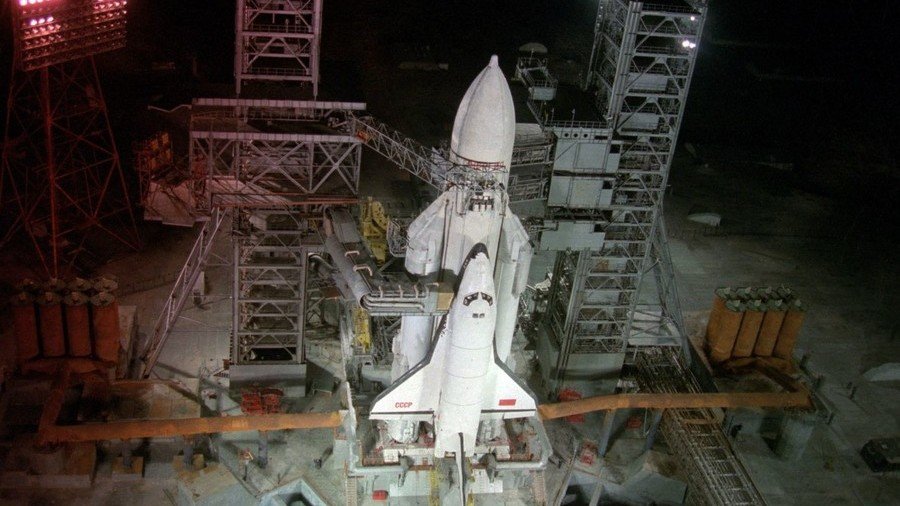 Circling around the Earth twice, the first Soviet orbital spaceplane 'Buran' landed safely 30 years ago, all while having no crew inside. Its launch was the pinnacle of the nation's space program but also ended up being its last.
By the mid-1970s, the Soviets were looking to create reusable orbiters for spaceflights, and that is how the idea of 'Buran' was born.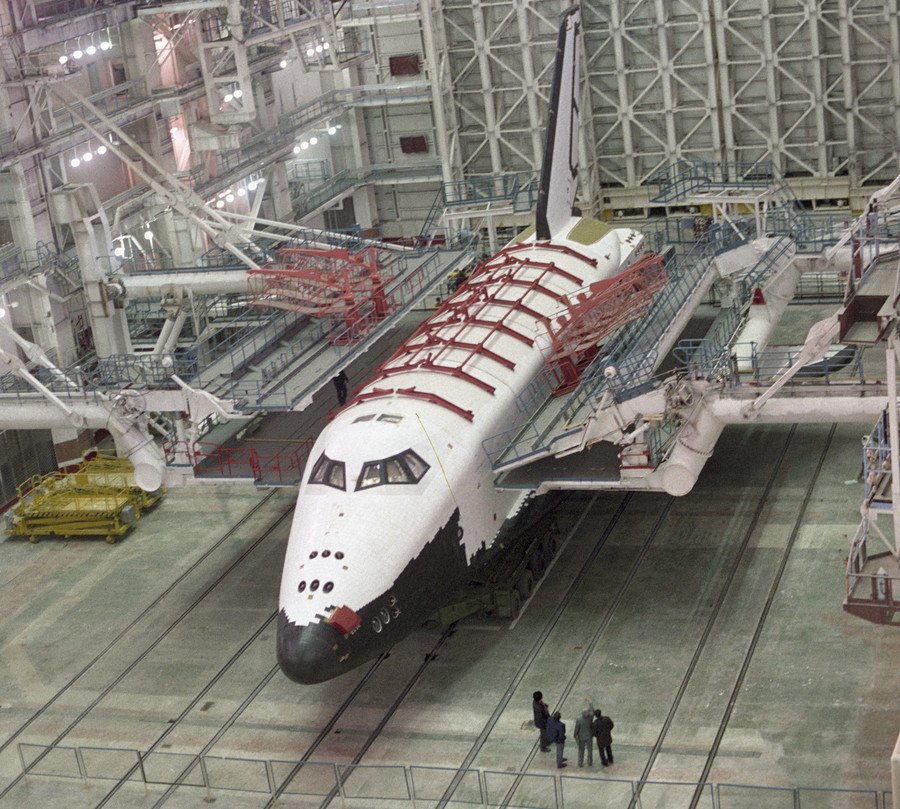 'Buran', which means 'snowstorm' or 'blizzard' in Russian, was seen as the direct rival to NASA's Space Shuttle program.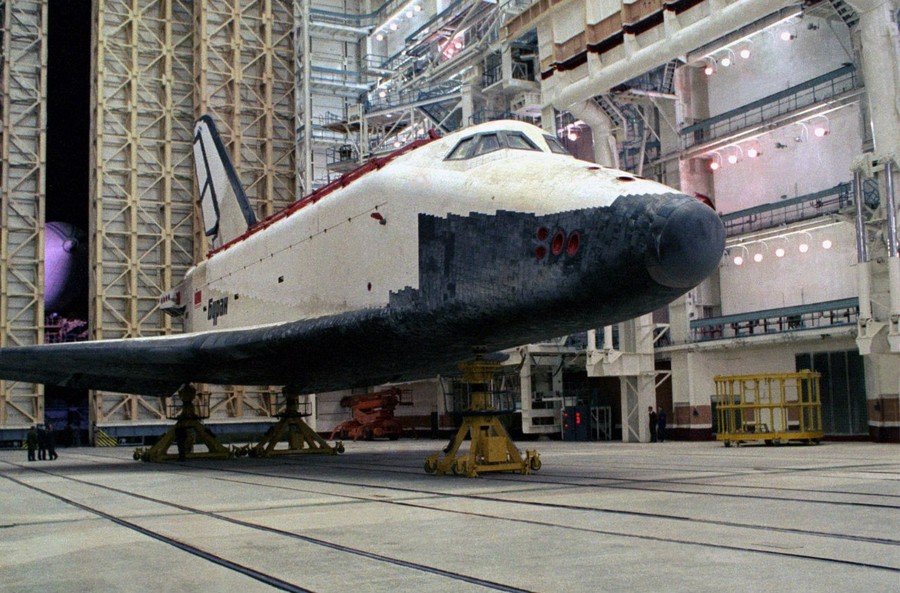 The ship's purpose was similar – transporting cosmonauts and cargo, while taxiing between Earth and the International Space Station. It was also intended to deliver satellites and smaller spacecraft into orbit. Buran itself was due to be launched into space via 'Energia' – the most powerful rocket the Soviet Union ever built.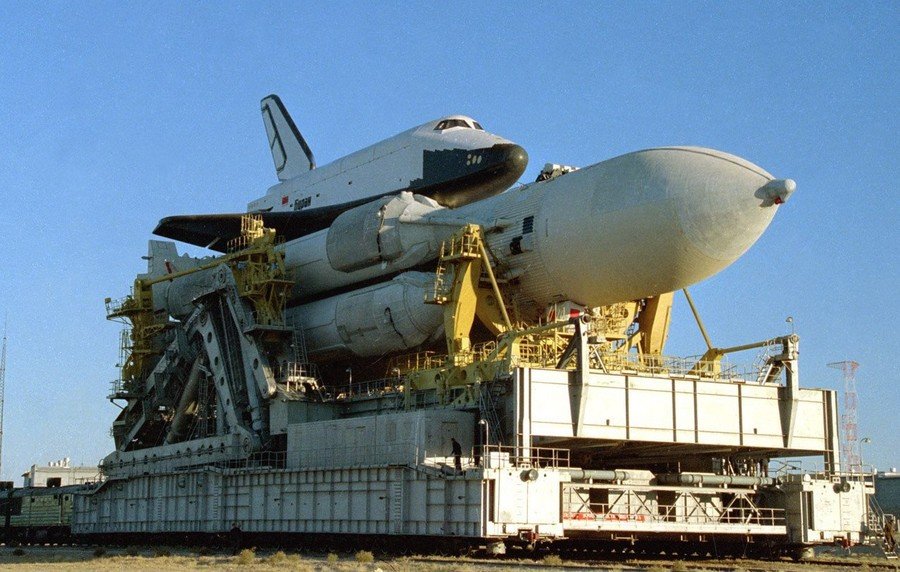 The Energia-Buran project was considered one the most ambitious space-themed projects ever. Its production and design efforts united around 1,300 different organizations across the whole country, involving more than 2.5 million people.
Just getting the spaceplane to a launch pad required unorthodox solutions. The shuttle was flown by gigantic cargo planes VM-T and An-225. And a brand new 4.5-kilometer landing strip was built at the Baikonur Cosmodrome to accommodate the shuttle on its way back from space.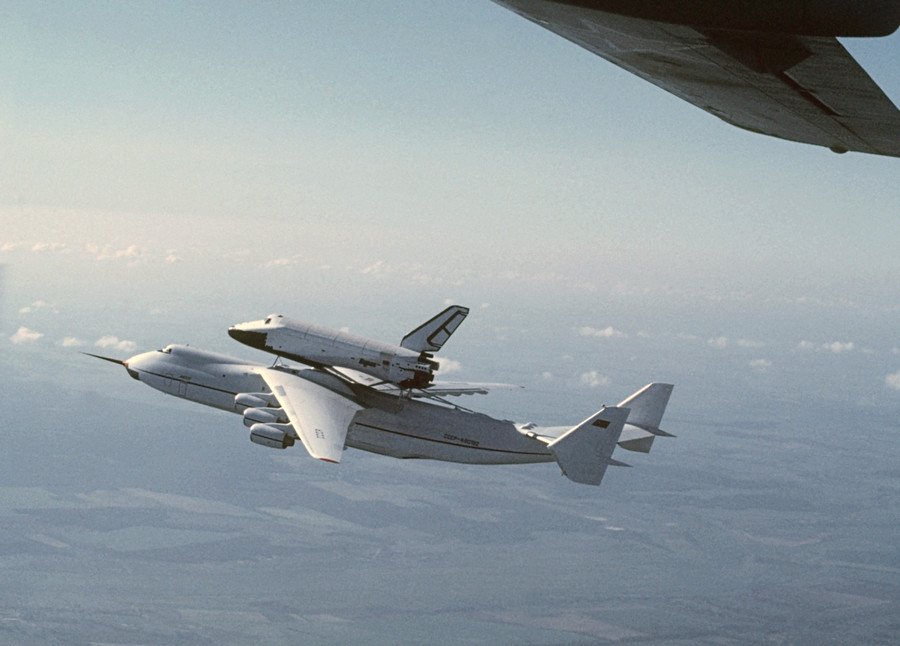 The Soviets initially planned to launch Buran in 1984, but it took four more years to complete the first ship. The amount of work involved was massive. "The orbiter weighed 100 tons. And the paper we had to waste on it weighed even more," former deputy head of construction at the Energia-Buran project, Vyacheslav Filin told Gazeta.ru. "Every screw had its own blueprint."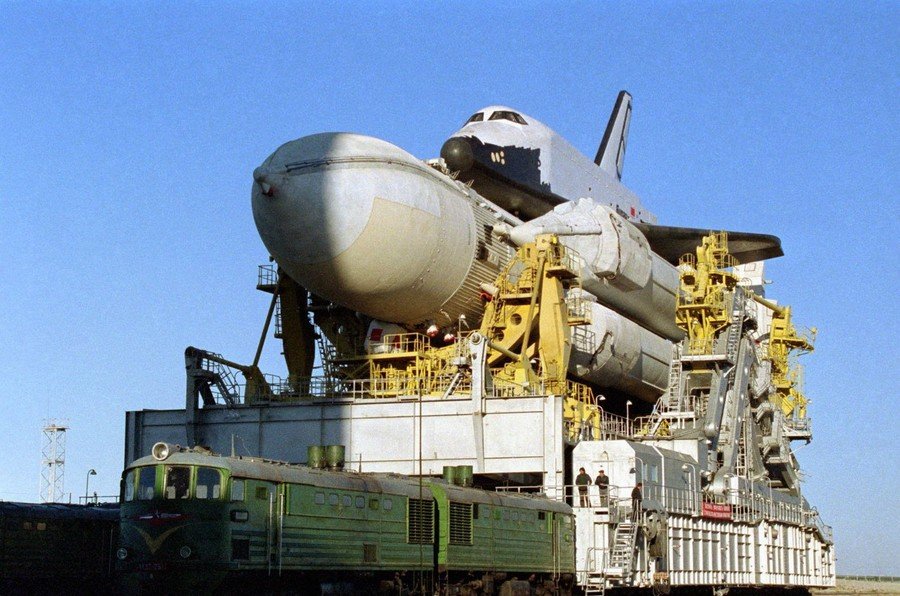 The launch date was moved several times, and finally, on November 15, 1988, Buran saw its first flight.
Its mission was unique because Buran had no crew inside. It circled twice around the Earth and landed safely, all while being controlled from the ground. The whole flight lasted almost four hours.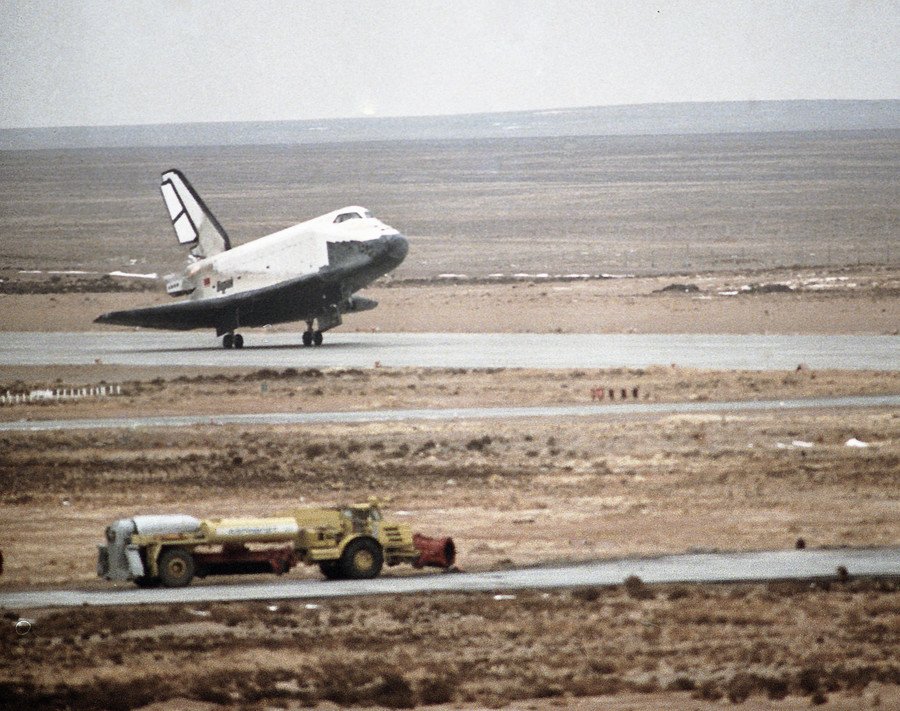 Buran's success caused a sensation around the world, and the shuttle became one of the primary attractions at the prestigious aviation expo in Paris in 1989. However, the Soviet Union itself had only two years left to exist.
READ MORE: Abandoned Soviet-era spacecraft captured in astounding PHOTOS
As the communist country broke apart and the economic crisis swept through Russia, Moscow had no resources to maintain such a grandiose and expensive project. All planned Buran flights were cancelled, and the program itself was officially suspended in 1993. But the unique success of Buran's maiden flight remains a majestic legacy to this day.
Think your friends would be interested? Share this story!
You can share this story on social media: