Russians dress up as 'bus' to cross bridge... and get BUSted (VIDEO)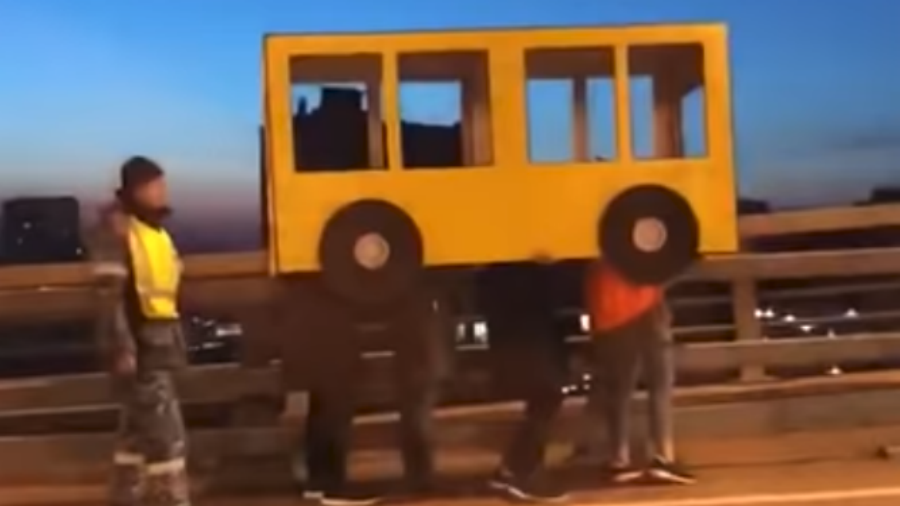 The two-kilometer Zolotoy Bridge in Russia's Vladivostok is off limits for pedestrian crossings but a creative team of four people devised a daring plan to fool the system by posing as one big 'human bus.'
The tall bridge, arching over Zolotoy Rog Bay, was opened for traffic in 2012. Three years later, it was officially closed for pedestrians for safety reasons – the existing walkways were deemed too narrow under transport and anti-terrorism regulations. Before that, the bridge had also seen three suicides and one suicide attempt.
Many residents protested against the decision to close the bridge to pedestrians, arguing that it is much faster and easier to reach the city center by crossing the bridge on foot than wasting time stuck in traffic jams. There were several attempts to lift the 'walkthrough ban' but to no avail – as of today, you can only cross the bridge while driving or riding in a vehicle. So why not masquerade as one instead?
A video, filmed by an amused driver, shows how a four-person team came up with a blunt, yet unconventional solution to the 'no pedestrians on the bridge' challenge. They decided of pose as one big yellow bus, attempting to cross the bridge without 'technically' violating the rules.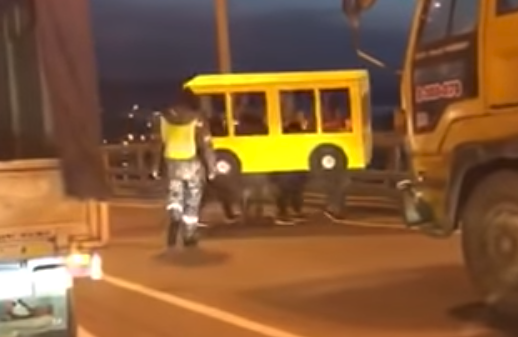 Their plan was foiled midway, however, as a security guard can be seen approaching and quickly apprehending the 'human bus' while it was casually making its way across the bridge. The 'bus' was stopped, and then the guard ordered it to turn around. It is not clear whether the people inside suffered any punishment for their actions. Their plot ultimately failed but they managed to win the hearts of some spectators.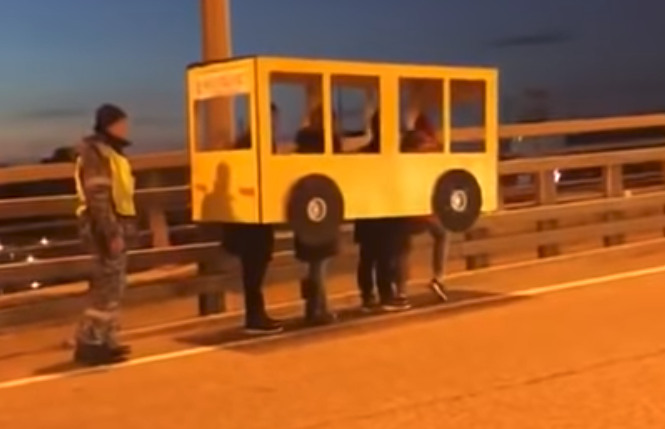 "Why are they being chased away? It's beautiful, it's art! Why don't they understand it?" a sympathetic woman can be heard saying.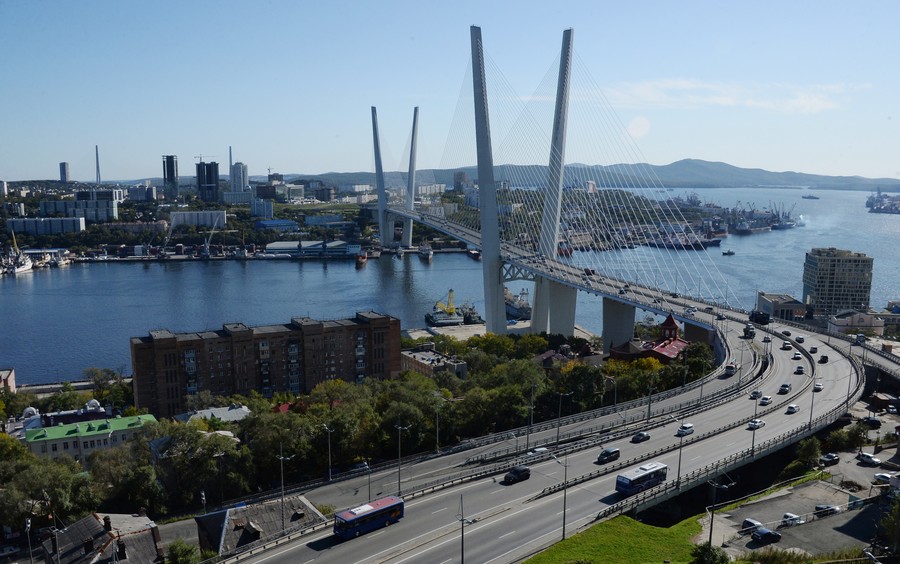 Many viewers online also found the incident amusing.
"I'd fine them! No stop signals, no turn signals. I bet they don't have a bus driver's license either," one user remarked on social media.
READ MORE: China opens world's longest sea bridge to Hong Kong & Macau
Another person suggested that the 'bus' should be towed back to an impoundment lot for its "absence of license plates."
Think your friends would be interested? Share this story!
You can share this story on social media: