'Don't accumulate wrath': Russian Lib Dems to get whack-your-boss punching bag, party leader says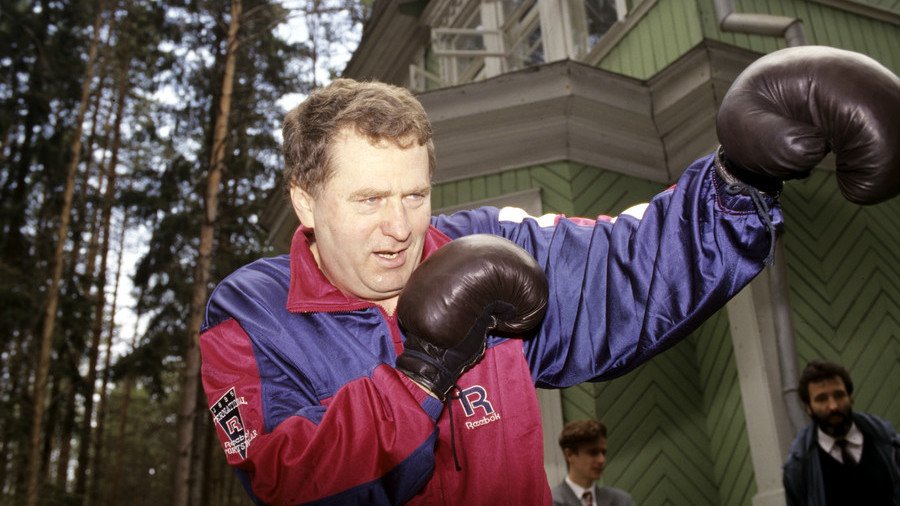 Have you ever dreamt of taking it out on your boss? Here you are – Russia's controversial nationalist leader Zhirinovsky says a punching bag in the form of himself will help remove stress from his office.
There's no solid reason "to accumulate wrath" at work as it may lead to "horrible consequences," Vladimir Zhirinovsky, the notorious chief of Russia's Liberal Democratic Party (LDPR) has said. Now, a punching bag resembling Zhirinovsky himself will help remove stress from Lib Dems office.
Doctors say whacking your boss – at least in the form of a punching bag – keeps negative emotions at bay, Zhirinovsky insisted. "In Japan, they have these scarecrows of their bosses [in the offices]… now, [I'll] install one in my waiting room."
However, taking it on Zhirinovsky's punching bag will apparently have consequences. The controversial party leader said he will notice who of his staffers couldn't resist the temptation "to punch my scarecrow in the face."
Zhirinovsky is well-known for his explosive speeches and eyebrow-rising escapades. At times, he sparked outrage over his hateful and insulting rhetoric.
This part aside, Zhirinovsky demonstrated some fighting techniques back in the 1990s and 2000s, engaging in skirmishes with fellow MPs or interlocutors in TV shows.
The veteran politician had recently engaged in a brawl with a protester in Moscow before being thrown to the ground by another one in an angry crowd. At the time, he made a surprise appearance at the unsanctioned rally against raising the retirement age.
In the video that has gone viral, a man repeatedly called Zhirinovsky "a piece of sh*t," prompting the politician to attack him as well. After the incident an outraged protester in the crowd on Pushkin Square struck the politician on his legs, making Zhirinovsky lose his balance and fall to the ground.
Like this story? Share it with a friend!
You can share this story on social media: