Poison plot thickens: German doctors cannot define toxin allegedly used against Pussy Riot founder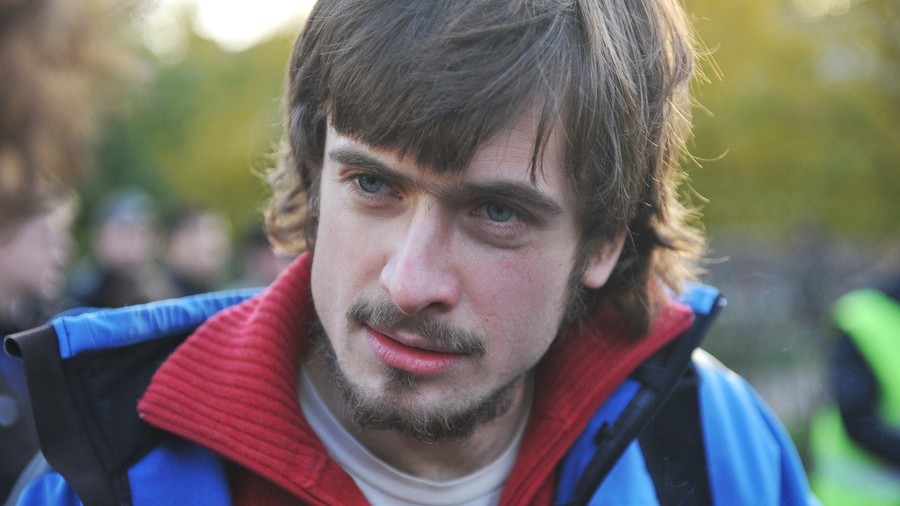 German doctors cannot determine the substance used in the alleged poisoning of the Russian artist who was sent abroad by his fellow art group members, apparently in hopes of confirming the theory of government involvement.
The artist in question is Pyotr Verzilov – one of the founders of the notorious Voina Art Group, and the mastermind behind the 'performance art' of self-styled 'punk band' Pussy Riot. Verzilov recently began working for the Mediazona news site, which specializes in the rights of inmates in Russian prisons and criminal suspects and convicts in general.
Two weeks ago, he was rushed to the hospital in Moscow with symptoms including deteriorating eyesight and general sickness. As Verzilov's art borders on political activism, and he usually chooses the Russian government, officials and security services as targets for criticism and downright mocking, his relatives quickly alleged that the reason behind the sickness was deliberate poisoning.
Sources in Russian medical institutions have said that Verzilov's condition could have been caused by a minor stroke, but this theory apparently did not meet the aspirations of the artists' family and friends.
Verzilov was quickly flown to Germany and placed in a local clinic. When the man felt a bit better, he told reporters that he suspected he was poisoned by agents of Russian military intelligence, the GRU, due to his attempts to investigate the killing of Russian reporters in the Central African Republic.
He also tweeted that he was "spending time in the wonderful company of poisons," adding that these were not Polonium or Novichok, but something "completely surprising."
Всем огромный привет, котятки - очень очень много написали добрых слов, спассссибаа!Только 3-ий день в относительном сознании - а перед тем 12 дней как в чёрной дыре.Провожу дни в дружной компании чудесных ядов. Но ни Полоний-210, ни Новичок, а что-то новое и удивительное! pic.twitter.com/7EM9bXIqFs

— Пётр Верзилов (@gruppa_voina) September 25, 2018
Earlier this week, doctors said that Verzilov's condition was good and discharged him from the hospital. They also said they would continue their efforts to determine the reason behind his sickness, and added that they have cooperated with the Moscow clinic where the man had initially been placed.
Pyotr Verzilov is one of the founders of Voina and ex-husband of the art group's poster girl, Nadezhda Tolokonnikova. He also personally participated in several of Voina's stunts, but later assumed the role of producer – thereby usually avoiding punishment for the controversial actions of the art group's members, such as the infamous anti-Putin 'punk rock' performance by Pussy Riot that ended in two-year prison sentences for all three participants, including Tolokonnikova.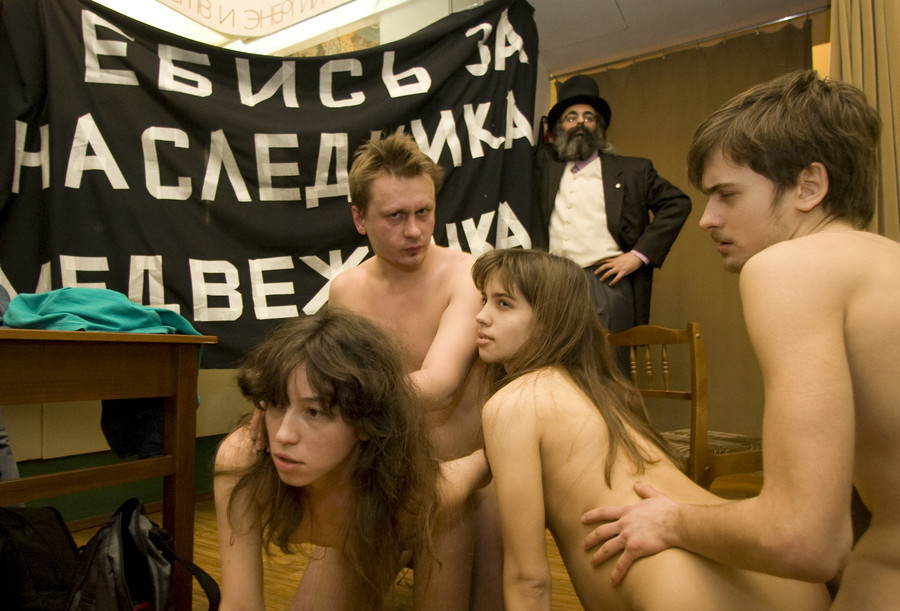 The actionist stepped into the limelight again in July after he and several other Voina members, dressed as policemen, invaded the pitch during the 2018 World Cup Finals and started hugging the players.
The activists were quickly expelled from the stadium, fined, and sentenced to two weeks of civil detention for violating the spectators' rights during a sporting event and for illegal use of police uniforms.
If you like this story, share it with a friend!
You can share this story on social media: