Man behind Pussy Riot seriously ill & may have been poisoned, say family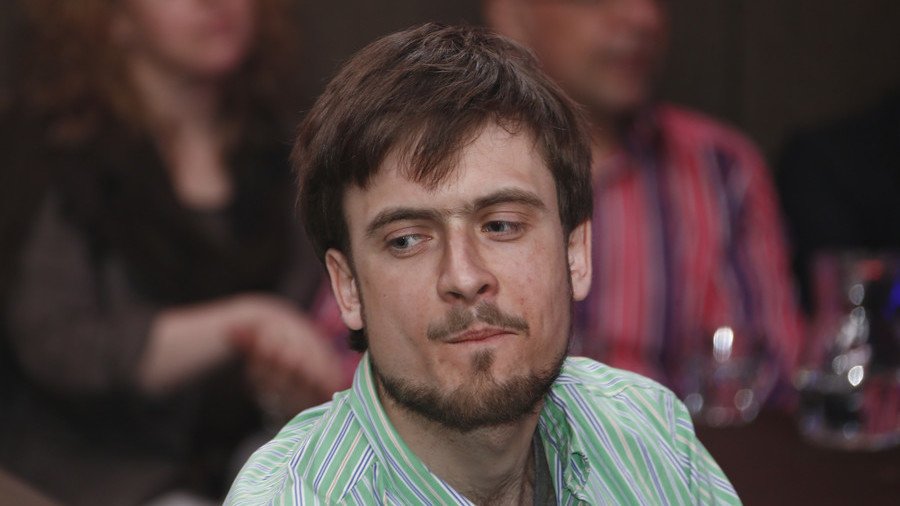 A controversial underground artist, best known for being the brain behind punk band Pussy Riot, is seriously ill in hospital. His family say he may have been poisoned.
Pyotr Verzilov was taken to a Moscow hospital on Tuesday night, hours after he attended a court hearing, his family told the media on Wednesday. They said he felt ill and complained his sight was failing before they called an ambulance. As of Thursday, his condition improved, but doctors say recovery would still require at least several days, his mother Elena told the BBC.
The family says Verzilov suffered acute poisoning, but they have no clue how it could have happened.
The 30-year-old artist gained notoriety in the late 2000s as a member of the art group Voyna ("war"). His group was behind several protests, including drawing a giant penis on a St Petersburg drawbridge - so that the graffiti could be seen from a local FSB office, and the flipping over of eight police cars.
Verzilov, who made several music videos for the punk band Pussy Riot, gained international attention after one of his productions landed the female performers with criminal charges. They were tried for hooliganism because they shot footage inside a church and used blasphemous lyrics. Western media depicted the trial as persecution of artists for their anti-government message. Verzilov was not among the defendants in the case.
His latest stunt came in July during the final game of the FIFA 2018 World Cup, when he and several women, dressed in fake police uniforms, ran across the pitch. The performers were sentenced to 15 days of administrative detention and given small fines.
On Friday, Russian news agency Interfax quoted unnamed "informed sources" as saying that doctors had not found any suspicious substances in Verzilov's blood samples and the activist was transferred to one of Moscow's leading medical centers – the Sklifosovsky Institute. The same source also described Verzilov's condition as "pre-stroke."
Think your friends would be interested? Share this story!
You can share this story on social media: